LG Optimus G2 Appears In Benchmark-Dominating Leak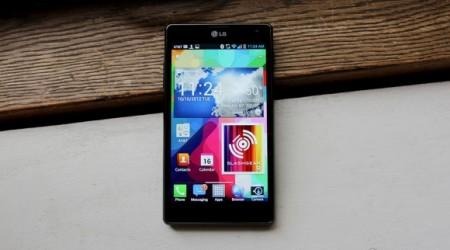 If you were thinking about trading in that recently-dominant LG Optimus G or Google Nexus 4 for a brand new monster soon, look no further – the LG Optimus G2 may be on the way quick! If you've been working with the LG Optimus G or the basically-the-same-hardware LG Nexus 4, you know good and well that Qualcomm and LG work rather well together under the hood. Now with the benchmarks we're seeing today, their team up (so good Google had them make the Nexus 4) is back with a second wave!
As you'll know well by the looks we've had at the LG Optimus G Pro, the Qualcomm Snapdragon 600 quad-core processor is an absolute beast. It's the second-highest most powerful processor Qualcomm makes today – so great, both the HTC One and the Samsung GALAXY S 4 have opted to employ it. Then there's the Qualcomm Snapdragon 800, a step up, a quad-core processor intended only for the most dominant devices of this generation, complete with a fabulous Adreno 330 GPU for graphics superiority.
That's the processor we're seeing here in the GLBenchmark results found today to be showing the LG D801. This is a device that'll be hitting up T-Mobile to start with, bringing with it a set of specifications that'll blow your mind.
• Android 4.2.2 Jelly Bean

• T-Mobile 4G LTE

• 1080 x 1794 pixel display

• MSM8974 (aka Snapdragon 800)
The benchmark list you see above also shows the "HTC 6435LVW" – note here that this is the HTC DROID DNA, while the LG E975 below it (with the same score) is the LG Optimus G (the original.) Right along with it is the LG Optimus G Pro which gets a similar score because of its massive display – note that the DROID DNA and the LG Optimus G Pro should, by all means, be getting different scores because the G Pro has a more advanced processor – but again, this isn't an all-encompassing benchmark, it's only showing Offscreen 1080p processing – no worries!
Have a peek at our archive of bits and pieces surrounding this upcoming LG Optimus G2 as it makes its way to T-Mobile soon – stay tuned!