LG Optimus G Pro hands-on: It's a big 'un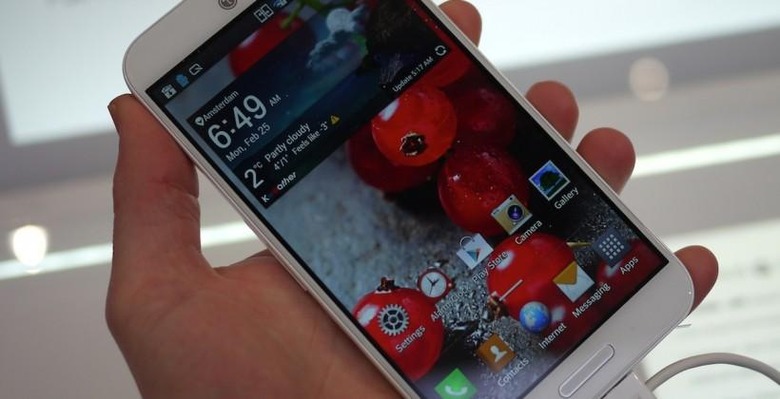 LG has brought the big guns to Mobile World Congress, in the shape of the Optimus G Pro, a whopping 5.5-inch Full HD Android smartphone. One of the largest non-pen-enabled phones around, the Optimus G Pro runs a 1.7GHz quadcore processor from Qualcomm's Snapdragon S4 Pro stable, and isn't left out of the megapixel race with a 13MP snapper on the rear.
There's also a 2.1-megapixel camera on the front, and LG has given its photo app a polish with new features like focus tracking. That allows the Optimus G Pro to lock onto a subject in frame and use face tracking to follow them around, making sure they're aways in focus. It's nothing new for standalone point-and-shoots, but it's impressive to see on a phone.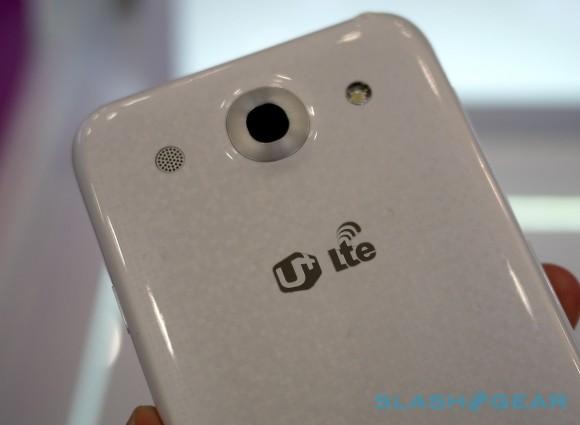 The units LG has brought along to MWC this week are Korean-spec, so they have some enhancements that models outside of the country won't get. That includes a digital TV tuner, and in fact there's a huge pull-out antenna for that. The UI is also Korean spec, but at least gives us a glimpse into how LG has modified the interface for the Optimus G Pro: there's more use of the notifications bar, for instance, to take advantage of the space on offer.
Optimus G Pro hands-on video:
That big screen certainly makes its presence known. Its an IPS LCD, and LG is really pushing the technology over Samsung's favored AMOLED: LG reckons its Optimus G Pro screen is 2.3x sharper. It's certainly bright face-on, though maybe it's the bright lighting of the show floor but viewing angles aren't the very best we've seen. Nonetheless, even when you're up close the 400ppi resolution is flawless.
Update: Looks like it was the show floor lighting doing the Optimus G Pro a disservice. We had some time to play with the new LG monster in more regular lighting conditions, and the screen was instantly more impressive: viewing angles aren't a problem, and colors have a richness to them that border on AMOLED-style vibrancy without being over-saturated.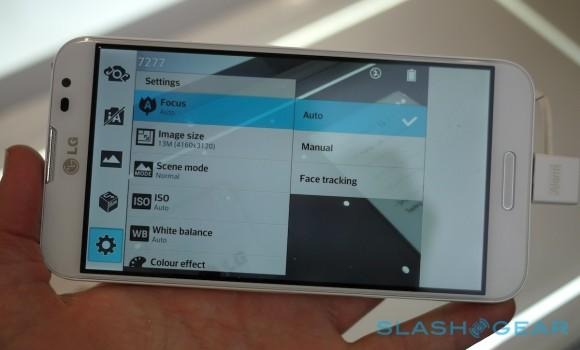 There's also a useful multi-window feature LG has baked into Android, allowing users to open multiple apps simultaneously and view them in floating windows with variable transparency. As we've seen from Samsung, the argument here is that you can keep watching a video while simultaneously replying to emails and other messages.
All in all, it's an impressive phone – if you have the depth of pockets for it. 5.5-inches is simply huge, and without a stylus LG might not grab the same crowd as fell for the Galaxy Note II. We'll save full judgement for when we get our hands on a review unit, however.