LG Optimus 7 Uses NAND Flash For Storage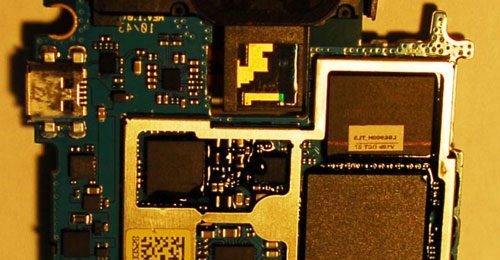 If Windows Phone 7 has caught your attention, you are probably aware that several of the devices on the market use microSD cards for storage, though those cards are tucked away deep inside the devices where the user can't get to it. The downside to using the microSD card rather than traditional NAND flash is that the performance suffers.
If you are hoping to find a WinPo 7 device that uses traditional NAND flash for better performance, a device that may be perfect for you has been found. The LG Optimus 7 uses 16GB of NAND flash memory inside rather than a microSD card. The use of that NAND flash means that the memory is much higher performance than a microSD card equipped device.
The NAND flash is cited as the reason why the Optimus 7 performs better than some other WinPo 7 smartphones. You can see from the image here shot by an Optimus 7 owner of the board from their device that the storage is directly connected to the board of the phone.
Via Mobility Minded