LG Optimus 4X HD sees early benchmarks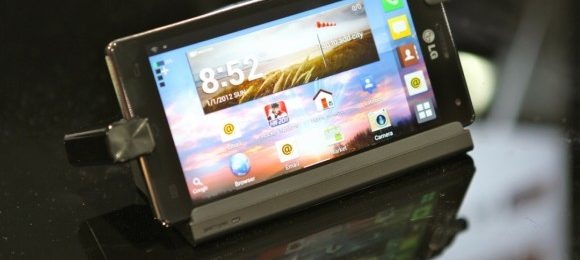 Remember LG? They make smartphones too, you know. They unveiled several new ones at MWC 2012, and their flagship phone this time around is the LG Optimus 4X HD. Just like other phones at the event, it has NVIDIA's quad-core Tegra 3 chip at its heart. So how does it stack up to other Tegra 3 devices? Benchmarks have emerged that reveal all.Techblog.gr managed to score one of LG's new superphones and put it through its paces. In terms of raw benchmarks, here are the crucial details: Quadrant saw a score of 4,512, 11,147 on AnTuTu, and 44.5fps on NenaMark2. Engadget notes that the Quadrant and NenaMark scores are lower, while the AnTuTu score is higher. Having said that, we're most likely looking at software that hasn't been finalized, and both phones are running the same chip and screen resolution: the difference in raw performance will be minor.
The LG Optimus 4X HD will have a 4.7-inch 720p IPS display, a quad-core Tegra 3 chip courtesy of NVIDIA, 1GB of RAM, 16GB of storage, eight megapixel camera with 1080p video recording, and run Ice Cream Sandwich. The phone is expected to launch in the UK sometime in May, although there's no word yet on who will be carrying the device in the United States.