LG Optimus 2X goes head-to-head with iPhone 4 in browser showdown [Video]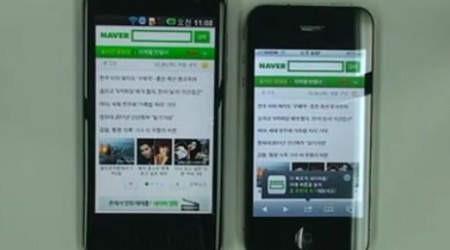 LG is expected to launch its Tegra 2 based Android Optimus 2X smartphone at CES 2011 this week, but the few units floating around in the wild in South Korea have led to some early testing up against the iPhone 4. Android Arena spotted a video pitting the Optimus 2X against the Apple smartphone in a browser speed test, and while it's far from scientific, the Android handset does seem to hold its own.
While the Android fans will likely be ecstatic to see the LG rendering pages well in advance of what the iPhone 4 can manage, without knowing details about the testing – such as which connection was used, what cached files were available, and other information – we're cautious not to get too excited from these early indications. Still, we're already plenty excited about the Optimus 2X anyway, so we'll happily wait until LG make the handset official later on this week before doing some benchmarking of our own.
[via Android Community]