LG offers new network monitor called the N+N224WA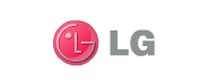 LG is unveiling lots of new gear at CES and it is doing it mostly without offering up any pics unfortunately. LG has announced at CES its new N+ Network monitors. The screens can work together to deliver up to 31 desktop LCD monitors on a single computer.
This sort of set up would be great for the office where lots of workers need basic computing capabilities and might work in the classroom too. The screen has built-in software that can divide the resources of the computer into 31 independent sessions allowing users to share the capabilities of the computer.
The screen has a 5ms response rate and features dual USB ports for connecting a mouse and keyboard for controlling the PC. LG is mum on what size the screen is in the official PR about the product and it offers no pricing or availability info either.