LG Nexus 5 appears as Verizon LG G2 variant at FCC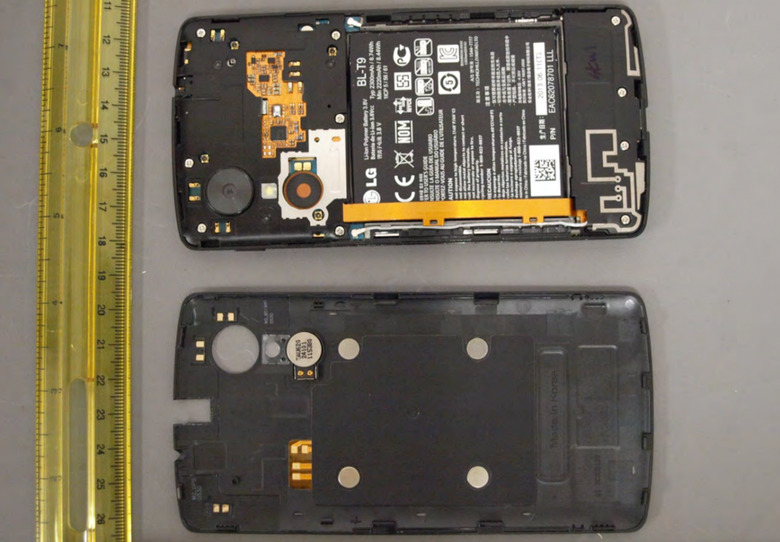 There should be little doubt that Google is planning on continuing their Nexus smartphone program well into the future – that much is clear. What's not as clear is their release schedule and manufacturer choices – the pattern we've expected to find appearing several years ago with a new OEM for each device being doused again and again. This week we're seeing further confirmation – thanks to the FCC – that Google may be working with LG once again for their Nexus smartphone line in the Nexus 5 rather than switching over after the Nexus 4 (also made by LG).
The appearance of a variant of the LG G2 makes for good fodder versus the likes of a Motorola Nexus 5, that sort of device also rumored just weeks ago. Here with the LG G2 from Verizon appearing at the FCC with a single varient for "some hardware changes (antenna/PCB adjustments)", we're seeing an entirely different shape for the device. Not like the original LG G2, not like the Verizon LG G2, but rounded and formed around a shape that's very similar to the both of them.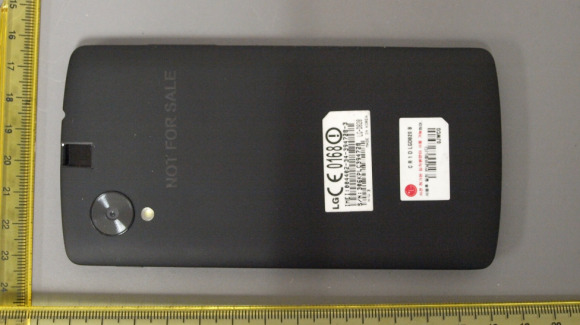 The design language you're seeing here resembles that of the LG-made Nexus 4 as well, acting as another step in the evolution of the look of the Nexus smartphone. This device also has a camera set in a different position from the LG G2, working with a rim that's massive around a lens that appears quite tiny. Also appearing here is a single LED flash and an exposed square shape up near the top of the device.
This exposed square shape could be one of many things. While it might at first appear to be a speaker, internal photos show metal and coverings enough for the speakers to be down-facing, just as they are in the original LG G2. Meanwhile the back covering in these internal photos show this exposed square to have been crudely cut out of the back covering for the phone, suggesting it'll be covered in a more standard manner for the final release.
What is very possible back here is that this area will be an area suited for NFC or any number of standard internal sensors. You'll also see a circle on the back cover (inside) as well as a circle inside the device, this acting as two points of a wireless charging setup, similar to what's found in the LG G2 for Verizon.
Have a peek at the timeline below to see additional information on the Nexus 5 and see what you can piece together. Expect something quite similar to what's delivered with the LG G2, converted to the Nexus 5 the way the LG Optimus G was turned into the Nexus 4, soon!
VIA: FCC; PhoneScoop