LG Nexus 4 name, specs outed in latest leak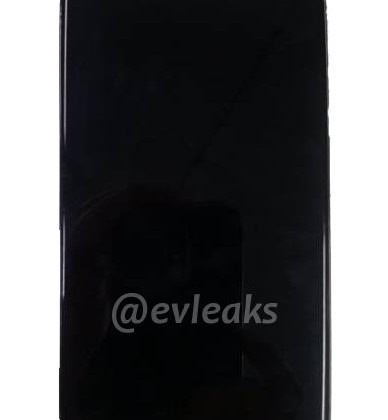 By now, we're no stranger to Nexus 4 leaks, and Google seems primed to announce the new Nexus phone at an Android event its holding on October 29. Before it gets the chance to reveal it, however, the trusty folks of @evleaks have some more details to share with us, this time leaking both the name of the device and its specs. Since @evleaks rarely steers us in the wrong direction, we're tempted to believe them with this one.
The picture you see above was tweeted earlier today, along with about as much information as you can pack into 140 characters. The leak backs up the rumor that the next Nexus device will be named the LG Nexus 4, and @evleaks says that it will come equipped with a Snapdragon S4 Pro "Krait" quad-core processor clocked at 1.5GHz. That's a pretty good processor to have under the hood, and it'll be working alongside 2GB of RAM. In other words, it sounds like we can expect the LG Nexus 4 to be quite the speedy little device.
Aside from the processor and RAM, LG Nexus 4 owners will have an 8MP rear-facing camera with a 1.3MP camera on the front, along with a 2,100mAh battery powering the whole thing. One downside is that the battery isn't removable, so you'll have to deal with what LG and Google give you. The phone is apparently 9.1mm thick and weighs 139 grams, which is just under 5 ounces. It looks like the Nexus 4 will also come in 8GB and 16GB variants, so consumers will have some choices when it comes to internal storage.
All in all, the LG Nexus 4 certainly sounds like a pretty solid handset. We're almost positive that Google will be announcing the handset at this Android event on October 29, which is where we're also expecting to finally get a reveal of the long-rumored 32GB Nexus 7. It's an exciting time to be an Android fan, so stay tuned.
[via Android Community]