LG Mobile Business In Question As Production In Korea Suspended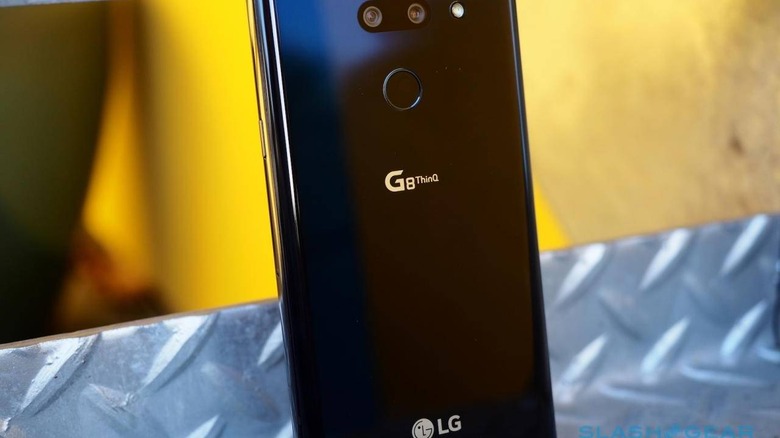 Android smartphone news these days mostly revolve around Samsung, thanks to the Galaxy Fold brouhaha, and Huawei, thanks to the P30 Pro's highly praised cameras. Former giants like Sony and HTC also get some attention from time to time but often not in a good light. The latest to join that group is LG who has just suspended the production of mobile phones in its plant in South Korea. While it retains some manufacturing capacity elsewhere, the drastic change puts the fate of its ailing smartphone business into question once again.
This might not really be news but LG hasn't been making any profit from its smartphones for almost two years now. Unlike Sony, who until recently seemed to have a devil may care attitude towards smartphones, or HTC, who has practically given up and put its eggs in the VR basket, LG still earnestly tries to do better and change in the hopes of finally turning things around. So far it doesn't seem to be working.
The disappointing sales of LG phones are partly a mystery. The company makes really good phones that are well-received by reviewers. Of course, there have been problems, especially with bootloop bugs, but, generally speaking, LG phones are on par with its rivals. Sadly, it seems to always be one step behind in terms of features or marketing.
According to Korean media, the company is suspending manufacturing those phones in Korea. It is, in effect, girding up its loins to save on production costs by reducing the places where those phones are made. LG hasn't confirmed it but sources claim that the Korean plant's task will be offloaded on its facility in Vietnam.
Suspending the Korean plant, however, could be quite telling. While LG does have plants in Vietnam, China, Brazil, and India, the Korean location is the one that manufactures its high-end models like the G and V series. If the Vietnam plant is unable to accommodate the increased load, LG could very well start reducing its high-end smartphone output as well.