LG LX-350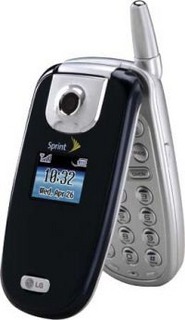 LG Electronics MobileComm U.S.A. has unveiled its newest mobile phone, the LX350. The LX350 offers the latest evolution of style and communication capability to the everyday mobile user by showcasing a robust lineup of features in a unique and affordable package.
The features in this device include a 1.3 mega pixel camera / camcorder with flash, 3D graphics support for games, multimedia messaging, speakerphone and Bluetooth capabilities.
The LX350 features a clamshell form factor, complete with an external LCD that conceals itself when not in use, giving it a smooth seamless appearance. For the photography buff, the LX350 boasts a cutting-edge 1.3 Megapixel camera that is capable of taking pictures at multiple resolutions and can store up to 269 photos. In addition, users can experience high quality video clips with an impressive 176x144 video resolution, with enough internal memory to store up to 107, 15 second video clips running at an amazing 15 frames per second.