LG Lucid 3 aims at the entry-level market comes with Android KitKat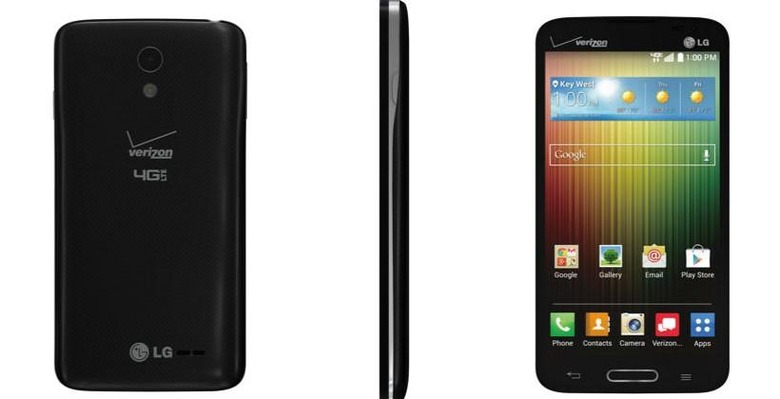 LG has announced a new entry-level smartphone that will be landing on the Verizon Wireless network. The smartphone is called the LG Lucid 3 and it is available in stores and online right now. LG's Knock code is one of the key features of the Lucid 3 that lets the owner wake and unlock the phone using a pattern of knocks or taps on the screen.
The phone doesn't have high-end hardware inside, but it is aimed at the low end of the market so modest hardware is understandable. The phone has a 4.7-inch qHD IPS display. The processor under the hood is a 1.2GHZ Qualcomm Snapdragon unit.
Power for the smartphone comes for a 2440 mAh internal battery and the operating system is Android 4.4 KitKat. The screen is covered with Corning Gorilla Glass 3 to help the phone resist scratches and screen breakage if dropped.
Internal storage for the smartphone is 8GB and it has a microSD card slot for expansion. MicroSD cards up to 64GB are supported. The best feature of the phone is the price. With a new 2-year contract, the phone can be had for free after a $50 mail-in rebate. Customers who trade in a basic phone to get the Lucid 3 will get another $50 of trade-in value for their old device.
SOURCE: Verizon