LG licenses ARM processor technology for home and mobile market push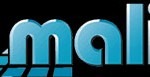 When it comes to the mobile market for tablets and smartphones, ARM is the biggest name on the block for mobile processors and GPUs. ARM has some competition from NVIDIA with the Tegra line, but ARM is certainly the more popular of the two. Intel has no significant presence in the Tablet and smartphone market thanks to the fact that its line of processors tend to consume too much power for lightweight portable devices.
LG has announced that it is stepping up and licensing some of ARMs newest and most popular tech to help drive its strategy in the home and mobile product family. This is a big deal because the licensing of the tech means that LG is set to make a bigger push, bring more competition into the smartphone, and tablet market. LG will use the ARM hardware in its digital TV, set top boxes, mobile phone, tablet, and smart grid lines. The licensing of the tech will let LG create its own processors rather than relying on Tegra and hardware from other providers.
"LG's relationship with ARM over a number of years has provided significant value to our overall business. In addition, the ARM ecosystem has provided LG with partners to help differentiate our product offering," said Boik Sohn, VP and Head of System IC Center, LG Electronics. "The scalability of ARM processing solutions combined with the software ecosystem will enable smart, open platform systems, and drive connectivity and web enabled interactions. This new licensing agreement will provide LG with the next generation processor technology that will allow us to maintain leadership in display enabled connected devices, such as smart digital TV's and smart phones, and drive our platform strategy." LG has licensed ARM hardware since 1995. The new license is for the ARM Cortex processor and ARM Mali GPU families.
[via ARM]