LG L Fino and L Bello distill G3 for mass-market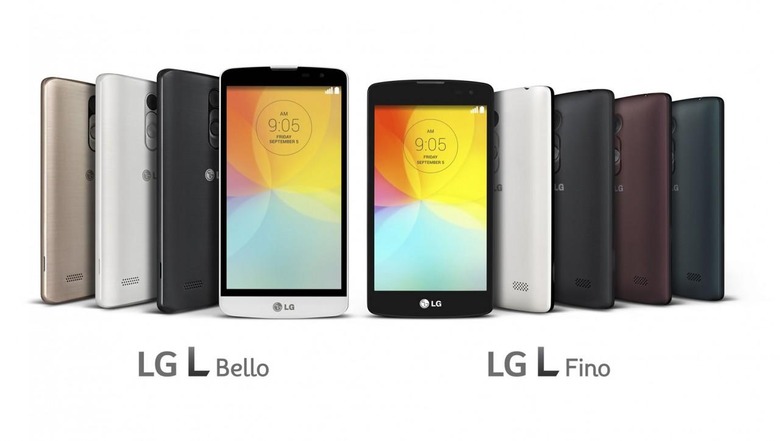 IFA doesn't kick off until early September, but LG can't keep its secrets to itself, and so we've had an early look at the new L Fino and L Bello entry- and mid-level smartphones. Borrowing design elements from handsets like the LG G3, such as the rear button cluster, but skipping things like 4G and the clever laser autofocus system, the two new phones begin shipping this month.
The LG L Fino is the entry-level handset, with a 4.5-inch WVGA IPS LCD screen, 1.2GHz quadcore processor, and 1GB of memory. Inside, there's 4GB of storage, along with a 1,900 mAh battery.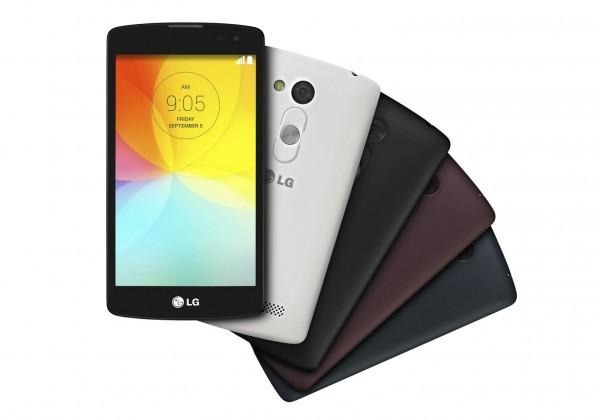 Android 4.4.2 KitKat and LG's own software tweaks – like Gesture Shot to launch the 8-megapixel fixed-focus camera, and the Front Camera Light feature to illuminate the VGA-spec selfie camera – are onboard, and there's Knock Code and support for the QuickCircle case with a porthole in the front for notification previews.
The 127.5 x 67.9 x 11.9 mm L Fino will top out at 21Mbps HSPA+ and come in a choice of white, black, gold, red, or green, depending on market.
As for the LG L Bello, that steps things up with a 5-inch 854 x 480 IPS LCD screen and a 1.3GHz quadcore processor. There's 1GB of memory and 8GB of onboard storage, along with an 8-megapixel autofocus camera and a 1-megapixel selfie camera.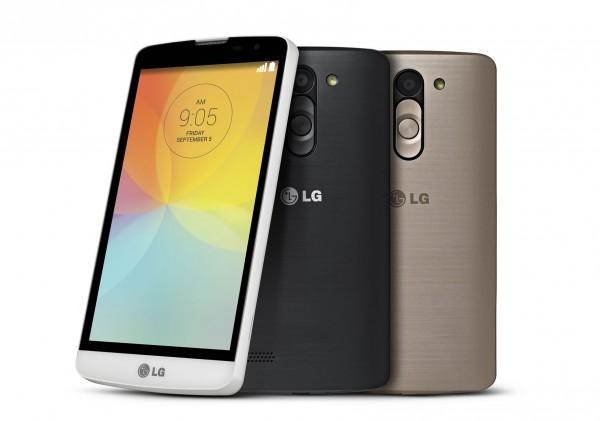 The bigger screen means a bigger phone – 138.2 x 70.6 x 10.7 mm – though LG does at least use that space to fit in a larger battery, increased to 2,540 mAh. It'll be offered in white, black, and gold.
Latin America will get the two phones first, followed by countries in Europe, Asia, and CIS. No word on pricing at this stage, but we'll likely find out more at IFA 2014.
SOURCE LG