LG KM900 Arena reviewed: sluggish iPhone clone?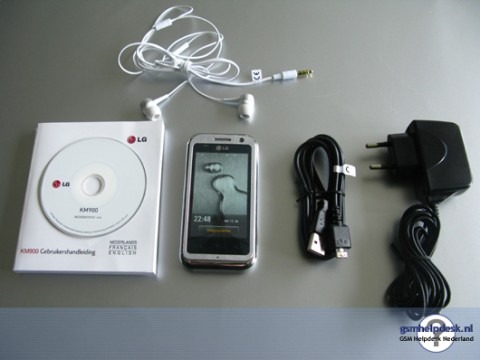 Back when we played with the LG KM900 Arena at Mobile World Congress in February, we couldn't help but think that the company's new 3D S-Class interface was cluttered and unnecessarily overwhelming.  Now that GSM Helpdesk have had the opportunity to review the handset in full, it looks like that judgment was thoroughly prognostic.
Willeke praises the KM900's design and animations, and the 5-megapixel camera gets kudos for its clear photos and decent color reproduction.  As a pleasant bonus to a feature phone, the media player not only works but does so very well, not least thanks to Dolby Mobile being used.
However the display is slow to respond at times, and the GUI can be overwhelming with simply too many options to choose from.  LG's much-vaunted widgets are, in fact, cumbersome, and the browser – despite having UMTS, HSDPA and WiFi to pick from – is sluggish.  Average pages took 30 to 40 seconds to load.
He still gives the LG KM900 Arena 7 out of 10, but the criticism that it feels in many ways like an iPhone clone won't be happy news for LG.  With a new iPhone expected later this year, LG may be a little too late with the Arena.