LG K7i phone has a mosquito repellent case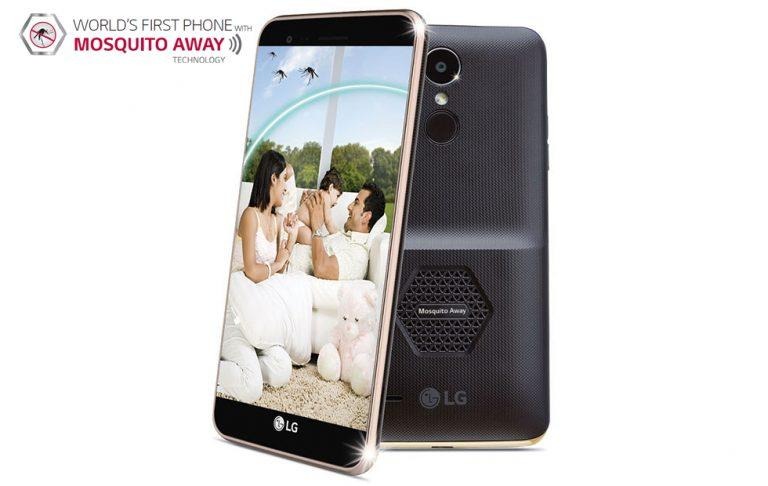 Yes, you read that right. LG India has just revealed the LGX230I, a.k.a. the LG K7i. While this Android phone is no premium device, it pulls double duty whether it's in use but especially while you're sleeping at night. That's because the phone includes, at least in its case, ultrasonic technology that will keep mosquitoes away without any impact on other living creatures. Well, at least not humans.
Before you do scoff at the idea, mosquitoes are a very big problem in certain areas of the world, including, obviously, India. They are more than a nuisance and can be quite life threatening, so the need for mosquito control that will also be safe for humans is greater in those regions. No one probably thought it would be coming from a smartphone.
To be clear, the LG K7i itself doesn't come with the feature. You have to swap out the back cover with one that has this Ultra Sound Wave Technology. That Mosquito Away cover is packaged with the phone, along with a Mosquito Away stand. In a nutshell, LG wants users to just pop up the phone when they need to shoo the insects away.
The way it works is that the case emits sound in the 30 kHz range. That's well beyond human hearing range, which goes fro 20 Hz to 20 kHz. LG doesn't note, however, if other animals with more sensitive hearing will be affected. Dogs can hear frequencies up to 45 kHz and cats go higher up to 65 kHz.
Other than that, the phone itself is pretty unremarkable. It is powered by a 1.1 GHz quad-core processor with 2 GB of RAM and 16 GB of storage. The screen is a 5-inch FWVGA (854x480) "On-Cell" Display. The battery is a measly 2,500 mAh that might easily run out if you keep on using it drive the mosquitoes away.
SOURCE: