LG K61, K51S, and K41S bring four cameras to the mid-range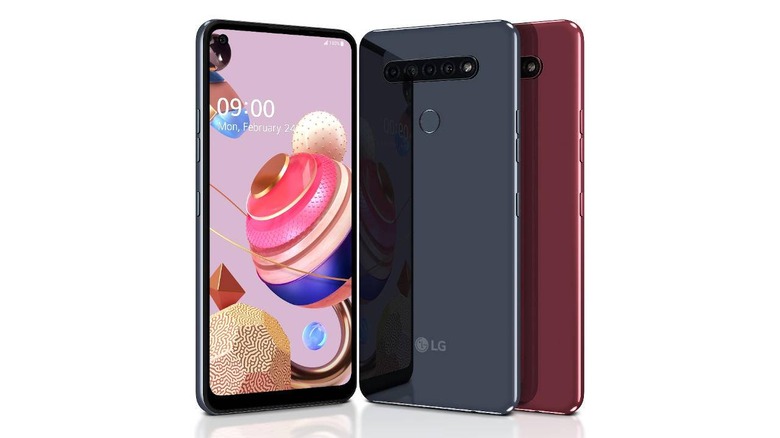 LG hasn't revealed a new 2020 flagshIp just yet and, considering the MWC 2020 cancellation, it might take a while before it does. That, however, isn't going to stop the company from trying to fill the smartphone market with non-premium handsets. In typical LG fashion, it is announcing more phones than you can remember, all of which promise the benefits of that popular quad-camera setup without burning a hole through your wallet.
It's almost too easy to market these phones just based on the number of cameras alone but consumers should be aware that not all cameras are created equal, even if they boast high megapixel counts. At the top of the list is the LG K61 that boasts of what the company says is its highest resolution camera with 48 megapixels. This is joined by a Super Wide 8MP sensor, a 2MP Macro Camera, and a 5MP depth sensor.
A step lower, of course, is the K51S with 32MP standard and 5MP super wide cameras. The 2MP Macro seems to be standard across all three but, this time, the depth sensor is downgraded to 2MP as well. The LG K41S shares almost all the same specs as the K51S save for the main one which only reaches 13 megapixels.
In size and design, all three are nearly identical, sporting 6.5-inch screens, the same linear camera setup, and a fingerprint sensor on the back. Only the LG K61, however, gets to boast an FHD+ screen and 4GB of RAM. The other two make do with HD+ and 3GB memory at most. Unsurprisingly, none boast 5G support.
These three phones continue LG's tradition of bringing premium features to lower tiers. In other words, it tries to lure consumers with the promise of high-end features in budget phones. That hasn't worked wonders so far and it's unlikely that will change this year.