LG is working on a SteamVR headset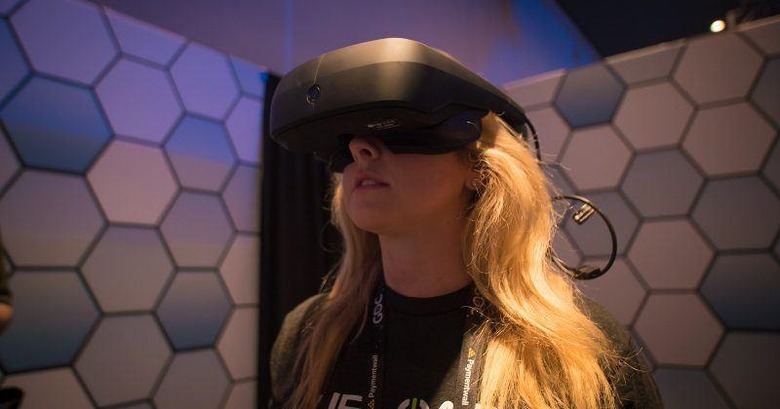 Smartphone makers are jumping on the virtual reality train and most of them, unsurprisingly, put the smartphone at the center of it. That's true even for Samsung, even though it has gone its own path rather than get behind Google's Cardboard, and now Daydream, platforms. LG is finally following suit but it is following HTC's lead instead and in more ways than one. Not only is it aiming for a PC-powered VR experience, it is also using the same SteamVR platform as the HTC Vive.
The latter part is significant for the nascent VR community. It helps prevent fragmentation that could hurt the market at this early stage of its history. It also helps keep SteamVR, which is intended to be a more open platform, from turning into a one-company story like Oculus.
If you only have the HTC Vive as a reference, you might not be able to tell that the still unnamed LG headset is a SteamVR device, even though it does use a familiar looking VR tracker. Unlike most headsets in the market, the headset flips upwards to give you back your real-world vision.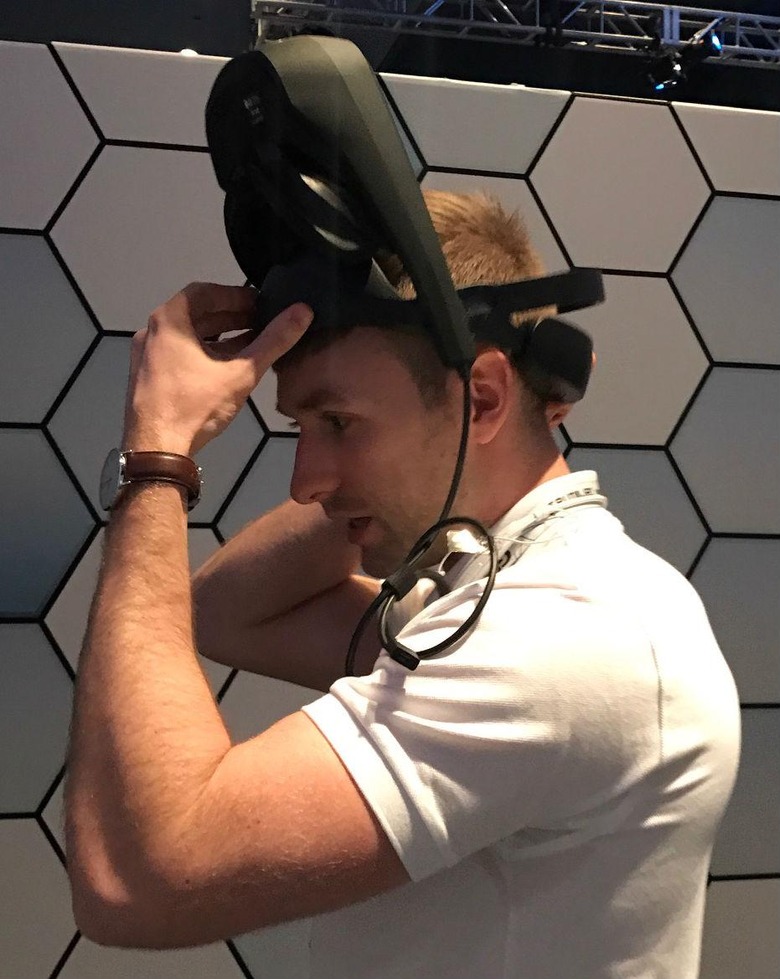 Inside, however, you'll see some familiar specs and figures. There are two panels, one for each eye, at a resolution of 1440x1280, totaling the usual 2560x1440 QHD. The panel is, of course, made by LG itself. Refresh rates for the screen is advertised to be 90 Hz and the field of view is 110 degrees. It is pretty much on par with most VR headsets of its kind.
The LG SteamVR headset is still an early prototype, though you also wouldn't be able to tell just by looking at it. LG is making dev kits available to limited partners in order to gather feedback and fine tune the device as needed. It has no timetable for a retail launch yet and only the announcement "sometime this year" is assured.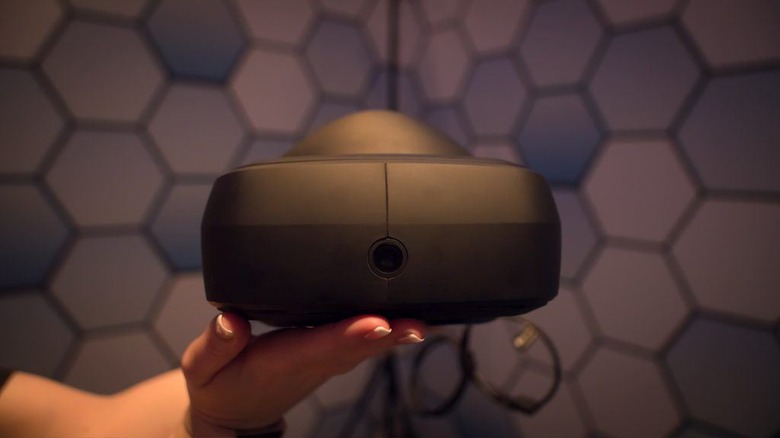 VIA: UploadVR