LG IPS7 Series LCD IPS displays pack MHL for easy phone hookup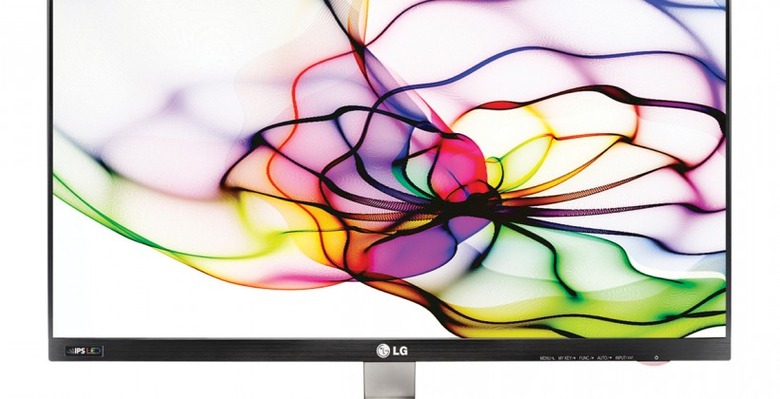 LG has a pair of new LED IPS displays on offer, the IPS7 Series, promising high-quality graphics using technology borrowed from the company's big-screen TV range, though scaled to suit the average desk. The 27-inch LG IPS277L and its smaller 23-inch IPS237L sibling each eschew the mainstream TN panels common on external displays, as well as throwing in MHL-HDMI ports for easier connectivity with smartphones and tablets.
The LCDs themselves are dressed in skinny bezels, with the edges just 1.2mm thick; the monitors as a whole are 14.1mm deep, and sit on trim metallic stands. Controls are all discrete capacitive touch-buttons, and the IPS7 Series will even recharge your phone or tablet while it's plugged in over MHL.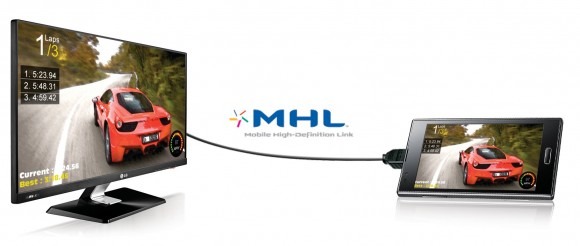 LG is expecting the IPS7 Series to be snapped up by graphics professionals, and so is bundling calibration software to help get the colors up to scratch. The LCDs themselves run at 1920 x 1080 resolution, with 5ms response times and 250 nit brightness; bizarrely, LG lists the contrast ratio as merely "Mega".
Korea, China and Hong Kong will be the first to get the IPS7 Series, with pricing yet to be confirmed. Availability after that is unclear, though we'd guess LG wants to get these displays on as many desks worldwide as possible.