LG introduces XNOTE P310 Series notebook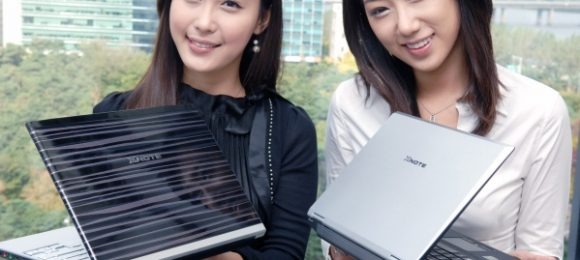 If you're in the market for a new laptop, then you might want to keep your eye on the LG Electronics 13.3-inch Premium Notebook PC. This new model, the XNOTE P310 Series, runs on the Intel Centrino 2 platform and will only be available in Korea.
Even so, this is a nice model to add to your considerations. It sports a 13.1-inch LCD screen. The really nice feature here, however, is that the screen features LED backlighting. The case sports an aluminum finish and has a black rose pattern that is sure to make it stand out.
Other specs include an Intel Core 2 Duo 2.35GHz processor, 2GB of Turbo Memory, 3GB of DDR3 memory, a 320GB hard drive and a NVIDIA GeForce 9600M GT graphics card. There's no word on pricing yet, but there's one thing for certain: this one really packs in the features in a slim and stylish package.