LG IFA 2019 invite isn't subtle about the hints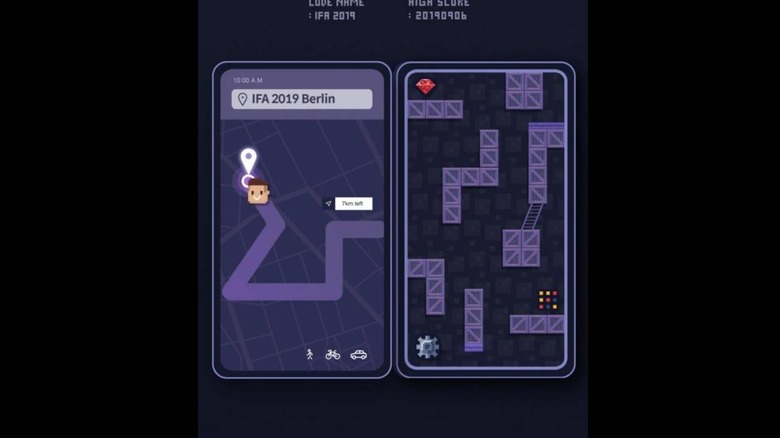 It's still early August but someone seems to be pretty excited about September. Perhaps trying to steer attention away from Samsung's Unpacked event on 7th August, LG has published an article on its Korean website that is practically its public announcement of its press event at IFA 2019 which is still a whole month away. And in that "teaser", LG throws not so subtle hints at what to expect from the OEM in the latter part of the year.
LG itself gives an almost blow-by-blow description of the 20-second video. It might sound overkill but it can actually be a nice touch for those who can watch the video for one reason or another.
Perhaps it was inspired by the recent season of Stranger Things and employed a retro 8-bit 2D game theme to get the message across. The video shows a character, represented by a disembodied head moving through a level to acquire a gamepad and a camera "powerups". Then for no apparent reason, a second screen unfolds to reveal the ultimate goal: IFA 2019. That screen then folds on the main screen like a cover to reveal details about the event.
That kind of Dual Screen isn't exactly a shocking revelation as LG launched that accessory with the V50 ThinQ in limited countries. Given the silhouette, it's unlikely to be a foldable phone ala the Galaxy Fold. In fact, it could be LG's way to throw shade at the problematic foldable phone.
As for the event itself, it will take place on September 6 in Berlin at 10:00 local. It will be interesting, though, what LG plans to announce by then given it has already announced a V series phone earlier this year.