LG GT540 Android phone hands-on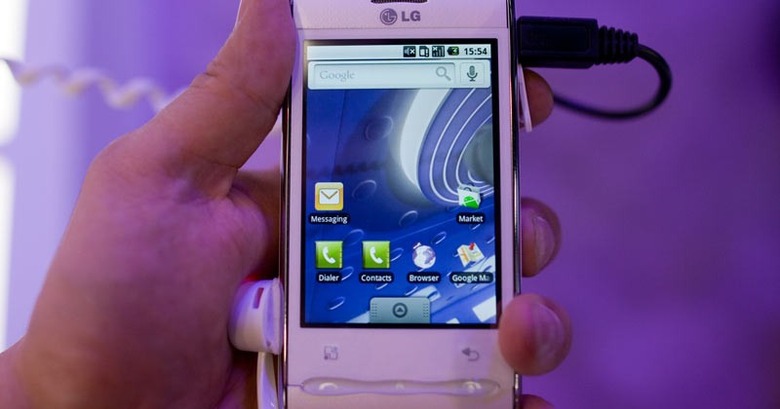 LG's second Android smartphone, the LG GT540, crept out at CES 2010 with less bang, more whimper, which is a shame since we've been waiting on the touchscreen handset since its existence first leaked back in November 2009.  With scant details buried in a Korean-language press release, we stopped by the LG booth to find out more.
As expected the GT540 is a touchscreen-only device with no physical keyboard (unlike LG's existing GW640), running at 320 x 480 and using a resistive touch panel.  Connectivity includes 3G HSDPA along with WiFi and Bluetooth, plus the usual GPS and microSD card slot, and a 3.5mm headphones jack.  Around the back there's a 3-megapixel camera with face detection and tagging.
LG have slapped their S-Class UI buttons onto the regular Android homescreen, and made some changes to the dialler, but otherwise the install looks relatively stock.  However they've loaded a new media player app with native DivX support, among other codec types, and their Motion UI software which maps media and speed-dial shortcuts to various physical motions and gestures.  Finally there's their "social media manager", which gives easier access to Facebook and other networks via a widget.
Availability is apparently set for April 2010 with a global release, though LG aren't saying anything about specific carriers or pricing.  Still, being billed as "your first smartphone" suggests they're looking at entry-level markets.