Some words have started to become meaningless in the tech industry. "Unlimited" has become "unlimited but" and "yoga" is no longer associated with extreme flexibility. Soon, LG might also be joining that trend and redefine "gram" to be heavier than what it means. Because while the latest tip brings the good news of new form factors and sizes, it also brings the unfortunate cost of such an expansion.
Truth be told, LG already misused the name for branding purposes anyway. After all, the first lightweight LG Gram laptop didn't weigh a gram, naturally. It did, however, weigh a kilogram, so that may still apply. However, LG has lately been stretching that association a bit and might as well call it the LG Grams.
There are at least two never before seen LG Gram models coming in its refresh, at least according to leaked images. One is a 17-inch laptop, the largest of that brand. That would incur additional weight, but probably not as much as the more interesting variant.
LG will allegedly introduce is first Gram convertible, one that flip, like a real Yoga, from laptop to tablet in 360 degrees. This "Gram 2-in-1" will supposedly feature a 14-inch touch screen, two USB-A ports, a USB-C port, a separate power port, an HDMI port, a microSD card slot, a headphone jack, and a side-mounted power button. Based on the image, LG might ship a pen with it or even sell separately.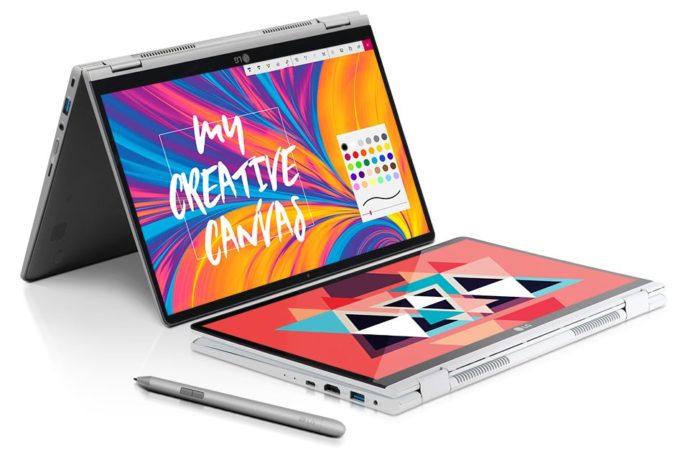 All of that puts the LG Gram 2-in-1 at a reported 2.6 lbs, around 1.17 kg. While that might be only slightly heavier than the most recent 1.1 kg (2.4 lbs) LG Gram, the company does seem to be slowly pushing the brand beyond what it originally meant.