LG GD900 hitting CTIA with multitouch, glass keypad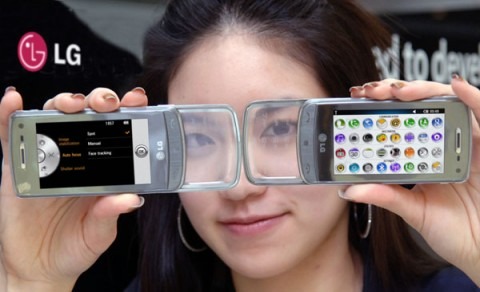 LG have confirmed that their transparent-keypad cellphone, the LG GD900, will not only be on show at CTIA Wireless but available to play with.  First shown at Mobile World Congress, there the GD900 was locked in a display cabinet; that meant we were unable to try its 3-inch multitouch touchscreen, S-Class UI, gesture-support or "world's first" transparent glass keypad.
The LG GD900 has 7.2Mbps HSDPA, handwriting recognition and haptic feedback.  Gesture support seems to use handwritten triggers, such as tracing a large "M" to launch the MP3 player.  Alternatively, tracing a circle controls volume, pinch & spread is supported for zooming and the slide keypad is believed to act as a trackpad in the GD900's browser.
LG expect to launch the GD900 in Europe come May, with an Asian launch following.  No word on pricing, nor whether it will reach US shores.  We'll definitely be catching up with it at CTIA for some hands-on video.
[via Akihabara]