LG G8 ThinQ 3D ToF To Be Used For Gesture Control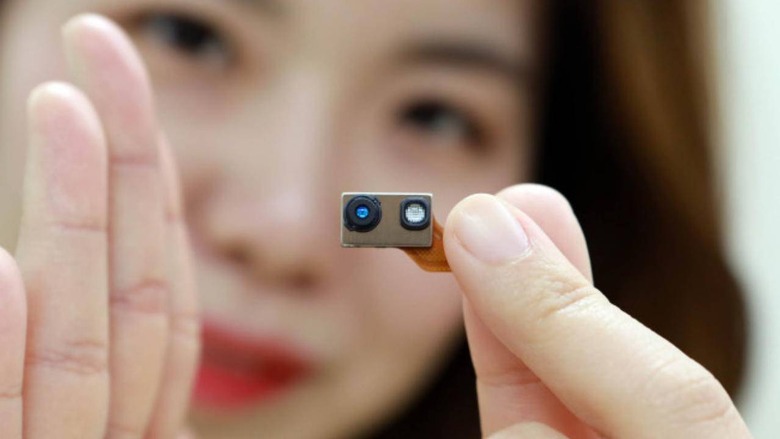 Just a few days left before its official debut, LG is slowly dropping another breadcrumb leading to the G8 ThinQ. Although it had already revealed it would be using a 3D time of flight or ToF sensor for the upcoming flagship, it is now giving a bit more detail on what the sensor would be capable of. In addition to the expected 3D face recognition and AR experiences, that 3D sensor will also be used for the touuch-less gesture control LG teased a while back.
As one of its first feature announcements related to the G8 ThinQ, LG announced that it was utilizing the REAL3 sensor developed Infineon. That same 3D sensor was used in the ASUS ZenFone AR for Project Tango augmented reality purposes. Now LG Innotek, the company's semiconductor business, is announcing the mass production of the module for use in smartphones.
By calculating the time it takes for bounced light to hit the sensor, the 3D ToF is able to measure the distance of the object and map it out in 3D space. This particular sensor consumes less power and has a long range so it can detect objects that are even a few inches away. Naturally, that makes it ideal for things like face recognition, AR, and hand movement.
The latter is key to LG's vision of a smartphone that can be controlled even when you need to wear a glove. It can also be used in cases where the user has to keep their eye on the road rather than check if their finger is touching the right button.
LG believes that the 3D sensing module is a profitable venture and is expanding that particular segment of its business. Of course, the first fruits of that production will be seen on the LG G8 ThinQ to debut at MWC 2019 next week.