LG G7 ThinQ Super Bright Display cranks up the pixels, controls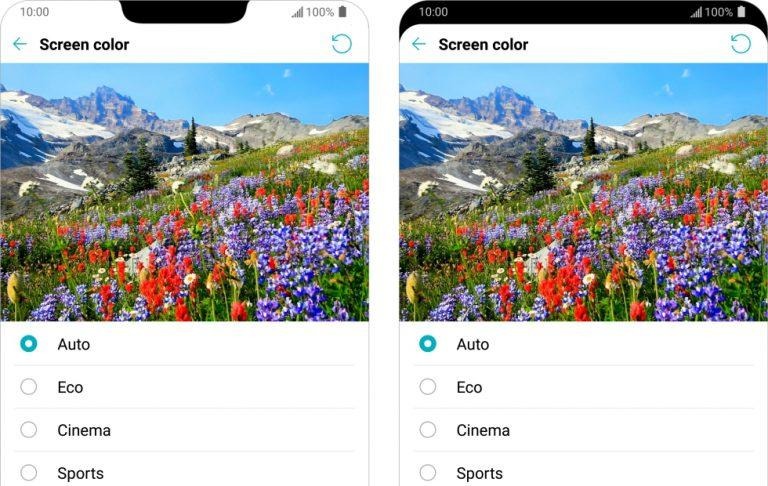 Our smartphones are mostly made up of screens, at least on the front. That's especially true with today's trend of nearly bezel-less displays. So it's only natural that smartphone makers put a great deal of effort into making and promoting their panels. Take for example the upcoming LG G7 ThinQ and its Super Bright Display, promised to be brighter, denser, but also less power-hungry than its predecessor. And, yes, it's an LCD screen.
LG avoids calling it MLCD+, but it pretty much aligns with what we've heard so far, especially the promise of 30% lower power consumption than the LG G6, which, unlike the LG V30, also used an LCD screen. It also boasts of 1,000 nits of brightness, making it usable under any lighting condition. Support for 100% of the industry-standard DCI-P3 color space ensures you get the best and most accurate color reproduction for any type of content.
Perhaps more interesting is the pixel resolution of the LG G7 ThinQ's screen. That's 3120x1440 pixels laid out on a 6.1-inch panel. It's a step up from LG's 18:9 aspect ratio and is now actually 19.5:9. It also has more pixels than the Samsung's Galaxy S9 to account for the notch. And yes, there is a notch, practically confirmed by LG's own screenshot of the various screen mode options. And, yes, you will also be able to mask that notch, which seems to be the trend these days.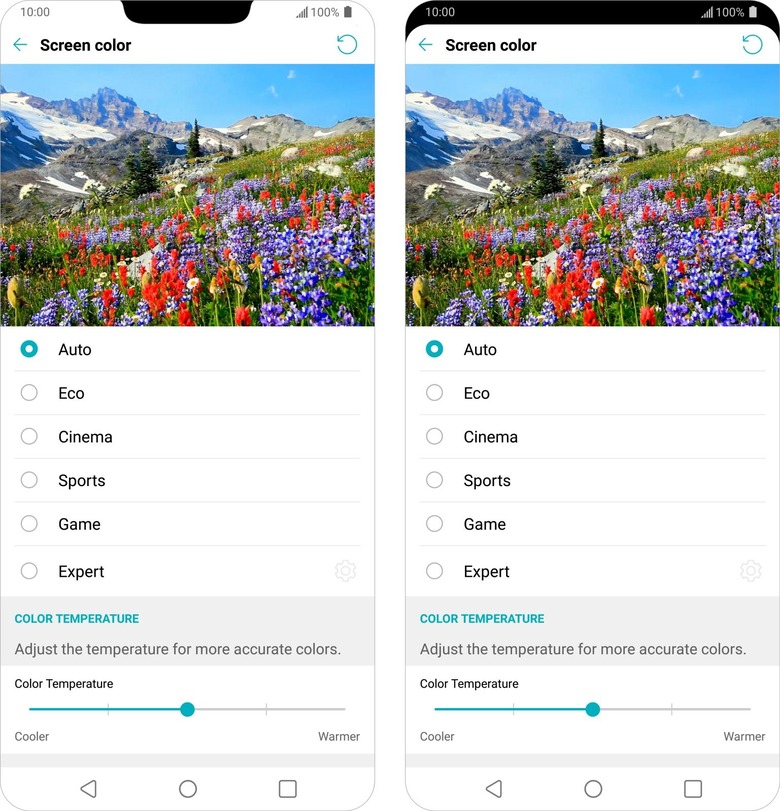 While the screens above show six pre-defined color settings and a temperature slider, the G7 ThinQ will offer more controls for those who want to fine-tune their viewing experience. Power users will be able to separately control RGB levels, just as they are able to do on the camera app's manual mode.
LG's Super Bright Display (MLCD+) definitely sounds great on paper but the real test is yet to come. The LG G7 ThinQ is set to debut May 2 and faces quite the challenge in making a name for itself this late into the year.