LG G7 ThinQ confirmed and practically announced by LG itself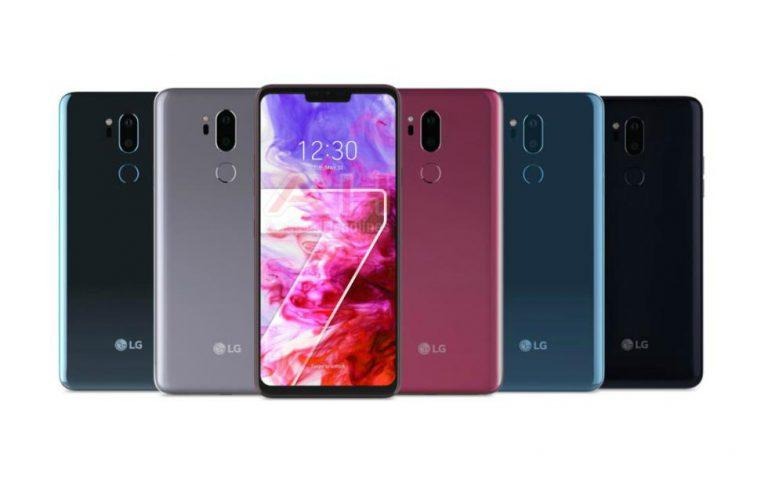 LG has a partly interesting, partly puzzling strategy when it comes to major announcements. It somewhat sits in between Samsung's silence and OnePlus's breadcrumb teasers. LG more often than not, actually pre-announces parts and features of its upcoming flagship, practically leaving nothing left to the imagination. It is doing so yet again, confirming what we've practically been hearing all along. The next flagship is going to be called the LG G7 ThinQ and it's coming three weeks' time.
LG is quite proud to explain that it is its first ThinQ-branded phone in the G series. Mind, it's not the first ThinQ smartphone. That distinction belongs to the LG V30S ThinQ announced at MWC just two months ago. And like that V series smartphone, the LG G7 ThinQ is going to put an emphasis on AI.
ThinQ is LG's new umbrella brand for anything and everything related to AI. It started off by rebranding the old SmartThinQ smart home appliances and now it's extending that to its smartphones. Unlike other OEMs, LG isn't yet making its own smart assistant and, in fact, integrates with Google Assistant. Its focus, instead, is to integrate AI into different features, like the usual photography intelligence, smartphone and smart home controls, and more.
LG hasn't yet hinted at anything other than the name and its focus but, being LG, we can expect more pre-announcements in the coming days. Besides, by now the LG G7 ThinQ has pretty much been leaked to death. The leaked official render above acquired by AndroidHeadlines pretty much confirm a taller and slimmer phone compared to the LG G6. Almost like a Samsung Galaxy S9 with a notch.
It will definitely be interesting to see how the market will react to this new direction, especially considering LG supposedly started from almost scratch for the G7 ThinQ. The company will be unveiling the smartphone on May 2 at the Metropolitan West in Manhattan.