LG G7 Neo might be the best iPhone X clone you can get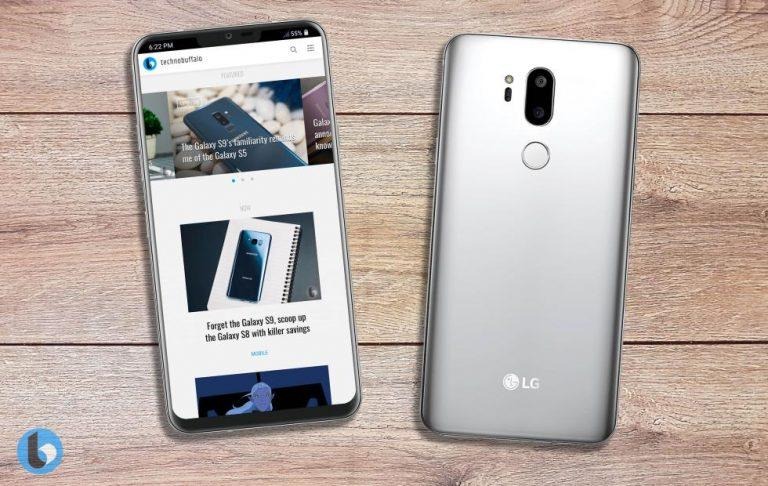 The notch is in. Samsung may continue to deny its existence and pull but almost every other manufacturer has thrown in the towel and have drunk the fruit juice. Huawei is doing it, unsurprisingly. ASUS is even proud it has one-upped the fruit company. And now it is becoming more likely that LG will succumb to the notch fever as well. A render based on everything we've heard so far about the LG "Judy" or G7 Neo is pointing to what people have both hoped for and dread at the same time: an iPhone X look-alike.
This basically started when a certain LG G7 Neo was spotted silently sitting at LG's MWC 2018 booth. Actually, it all started when Apple came out with the design for the notch. In any case, it was practically inevitable that others would eventually copy it, some more blatantly than others. Few, however, probably expected LG to be one of those.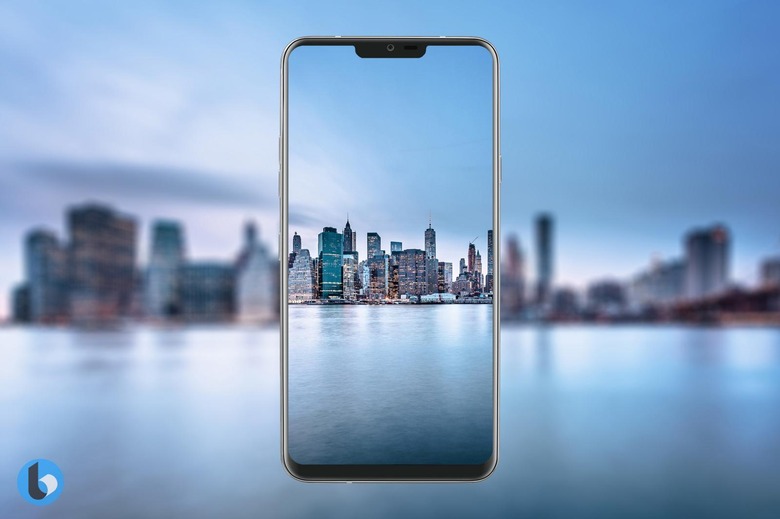 TechnoBuffalo and Ben Geskin, a.k.a. @venyageskin1 on Twitter, made renders that give us a more holistic picture of what to expect of LG's upcoming flagship, Judy, G7 Neo, or whatever rebranding LG has decided on. It's pretty much a dead ringer for the iPhone X, save for a little bit of bezel at the bottom. LG might also echo ASUS' boast of having a narrow notch.
Fortunately, the renders to show a classic LG design on the back. Well, somewhat classic. The dual camera array is in the middle but arranged vertically rather than the usual horizontal orientation. Below it is, indeed, a classic LG power button and fingerprint scanner. It also seems that the back cover curves at the edges, unlike the flat back of an iPhone X.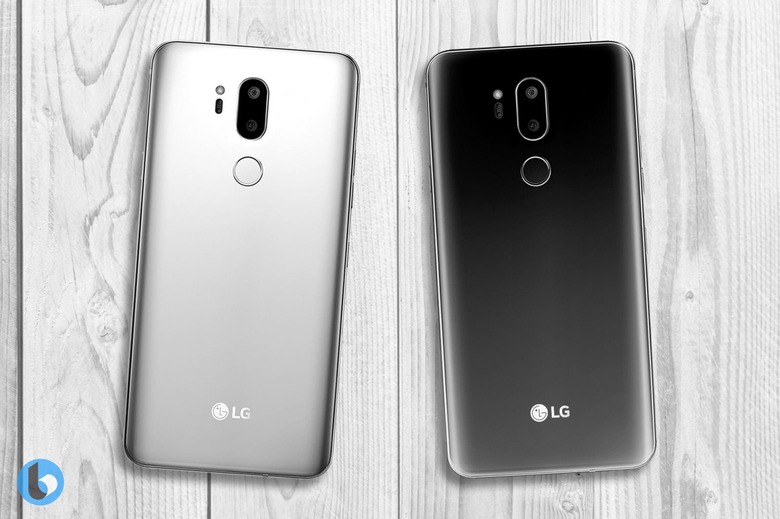 Specs-wise, this LG flagship is what you'd expect from a delayed 2018 Android flagship smartphone, with a Snapdragon 845, 6 GB of RAM, and 128 GB of storage at most. The now 6-inch display, taking after the V30, gets an even longer resolution 3120x1440, breaking away from the 18:9 trend that LG itself helped create. Whether this will be LG's salvation or damnation will depend on how further delayed the phone will be and, more importantly, how accurate this leak is.