LG G7 might still come in May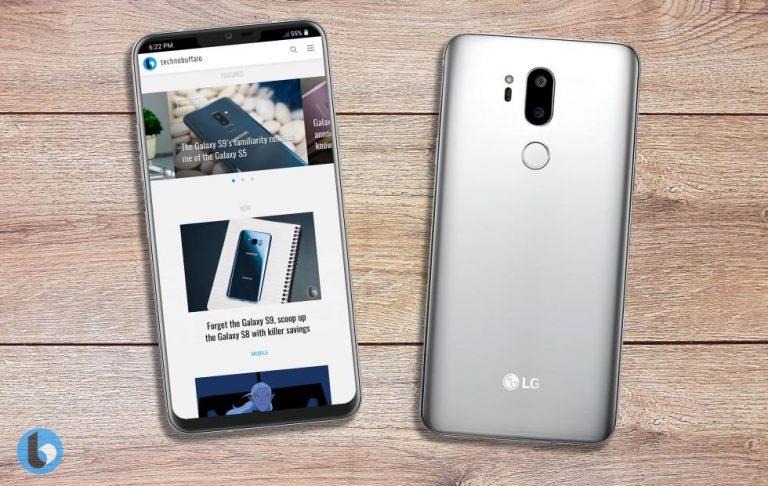 The future of LG's smartphone business has never been more unclear. Just after CES, it was reported to have scrapped what should have been the LG G7 and started almost from scratch. Then came reports of the retirement of the "G" and "V" premium brands. And then a certain G7 Neo pops up at MWC, with an uncanny resemblance to the iPhone X. That mystery might finally be answered in May when LG is now expected to unveil is 2018 flagship in Korea. And it will be called the LG G7 after all.
The next LG flagship will have a bit of a split personality. On the one hand, LG seems to be desperate to reinvent itself after year after year of good smartphones that don't exactly sell the way Samsung and Apple phones do. On the other hand, it seems to also be struggling to play it safe, looking to market trends rather than putting out something potentially risky.
Thus, the LG G7 might look like a Frankenstein of old and new, and the new one might not be what majority will want. That comes via the notch that puts it in the same basket as almost everyone else this year. There will also be the new AI features, like Q Lens, that LG first introduced in the LG V30S ThinQ.
As for the old, LG president for Mobile communications Hwang Jeong-hwan reportedly has an "ABCD" strategy. A is for the hi-fidelity quad DAC, B is for the 3,000 mAh battery, C is for the 16 megapixel dual camera with AI features, and D is for the usual Full Vision display.
Along with the Snapdragon 845, this pretty much sums up what the LG G7 is expected to be. And for all that, LG is raising the price to around 1,000,000 KRW, 100,000 KRW more than last year's model. And an LG G7 Plus version will have an even higher price tag. The LG G7's May launch could also push the LG V40 launch back to November, months later than usual. Presuming there'll even be a V40 by then.
VIA: ETnews