LG G7 leak shows off a familiar looking notch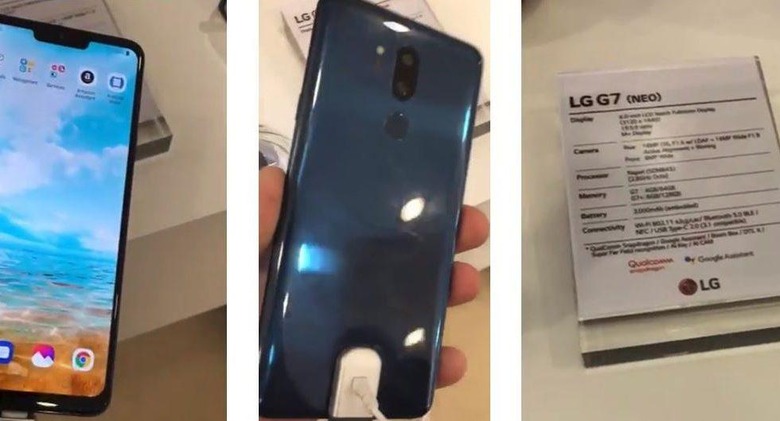 Sunday's reveal of the Galaxy S9 kicks off a busy spring for smartphone manufacturers, as many of them will be putting new flagships on shelves. LG is one we expect to see debut a new phone sometime soon, but thus far, it's been relatively quiet on what it has planned for the spring. We may be getting an early look at what the company has planned thanks to a new leak that purportedly shows off the LG G7.
As spotted by Evan Blass on Twitter, Israeli site Ynet managed to sneak a peak at the G7 during a closed door meeting at MWC 2018. Ynet provides a few pictures of the handset in question, and it looks mostly like what you'd expect from the follow-up to the G6 save for one new feature: A notch at the top of the display, reminiscent of the one on the iPhone X.
The notch on the iPhone X proved to be a somewhat controversial design decision, so why LG decided to copy it is a little head-scratching, to say the least. One of the images Ynet shares seems to suggest that users will have the option of either showing the notch or hiding it behind a flush edge, but it's hard not to draw comparisons to the iPhone X with these images in front of us.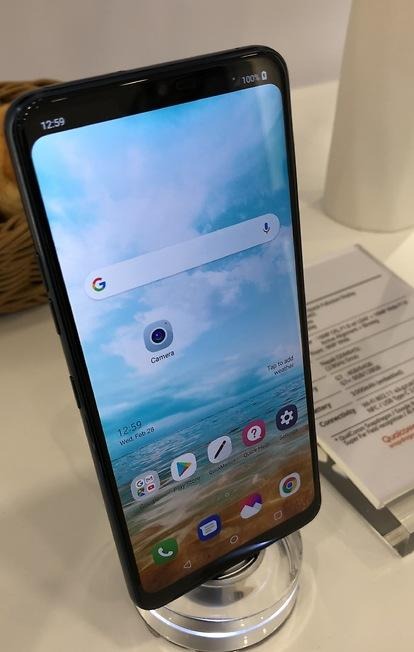 The website claims that the G7 will feature a 6-inch, OLED display that clocks in a whopping 900 PPI, with a resolution of 3120 x 1440. The screen, as we can see in the images, is an edge-to-edge one, like so many other flagship phones are these days. We also hear that it'll be powered by a Snapdragon 845 and a 3,000mAh battery, so this is definitely boasting some top-of-the-line specs.
In an article over on VentureBeat, Blass says that though he at first thought this leaked device was one that had been previously scrapped by LG, sources have come forward to confirm that this is indeed the flagship intended for a June launch. If that's true, then we can only sit here and hope that LG reconsiders the notch in the lead up to reveal, as deciding to stick with it would almost certainly open to door to iPhone X comparisons that may not paint LG is a very pleasant light.