LG G7 Fit arrives in the US half a year after debut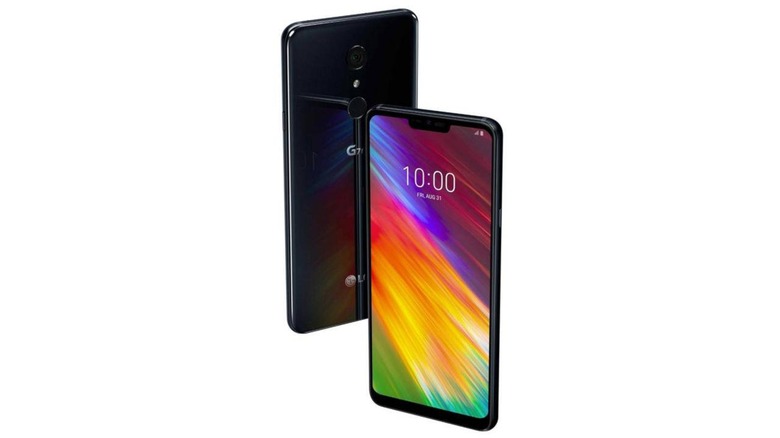 We may receive a commission on purchases made from links.
Looking for an LG-branded smartphone that looks premium but won't break your wallet? While such phones do exist, they often exist in markets outside the US. That almost seems unfair considering not everyone can afford the high-end models these companies put out in the US. Good thing, then, that one of LG's mid-range phones is now available from Best Buy if you're OK with buying a phone at more than half the price of an LG G8 ThinQ but with less than half the features.
The LG G7 Fit, if you can tell by its name, comes from last year's stable. Named after the early 2018 flagship, the LG G7 Fit is one of two mid-range "G7" phones that was announced at IFA last September. It took LG about two months to actually launch the device in the market and half a year to make it available in the US via one retailer.
If you're all about looks, the LG G7 Fit definitely fits the bill. It's almost a dead ringer for its G7 ThinQ namesake, notch and alll. That 6.1-inch Super Bright FullVision display does have a 3120x1440 resolution and support for HDR10. The back does have just one camera above a traditional fingerprint scanner.
Inside, though, the G7 Fit is a mixed bag. The 4 GB RAM is plenty and the 32 GB expandable storage is perhaps passable. But the Snapdragon 821 from 2016? Some might argue that a Snapdragon 600 or 700 series chip would offer better performance and power efficiency. It runs Android 8.1 Oreo but no mention if it's the Android One variety.
The LG G7 Fit is now available unlocked from Best Buy. Despite the budget features, however, the $430 price tag could make you reconsider. Then again, you're buying an LG phone in a market where high-quality affordable phones aren't always available.