LG G6 vs. Sony Xperia XZ Premium vs. Huawei P10 Plus - MWC 2017 Mobile Showdown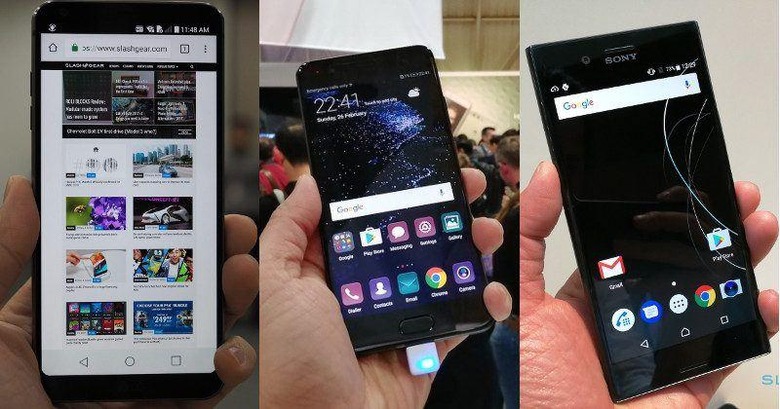 As the dust of MWC 2017 settles, we take stock of all the announcements, teasers, and devices that rained down in Barcelona. We definitely have enough interesting smartphones, high-end or otherwise, that makes Samsung's relative absence almost negligible. LG's return to essentials with the G6, Sony's hybrid of two generations of flagships with the Xperia XZ Premium, and Huawei's unyielding commitment to Leica lenses with the P10 Plus.Of course, the question always boils down to "which is the best smartphone of 2017". And, of course, the answer is never straightforward. While we wait to spend more quality time with each of these three, we take a quick recap of what make each one your best smartphone of 2017.
Specs Vis-a-vis
Like it or not, buyers will look always look at specs. Those numbers, not to mention the marketing, can sometimes be deceiving but it serves as the basis of how consumers look at these smartphones. So we might as well do a rundown of them before we move on to the more detailed strokes.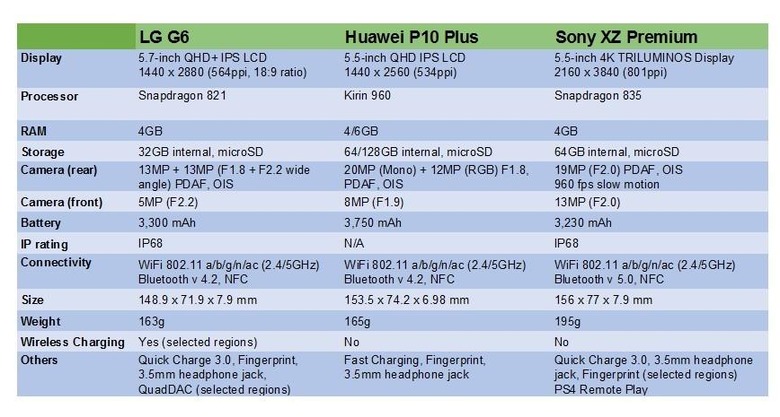 It's interesting that each of these three have different processors, though both LG and Sony use a Qualcomm chip. At first glance, you might think that the LG G6 loses out because of its relatively older Snapdragon 821. However, it is also the chip with the proven track record, unlike the still to be available Snapdragon 835. Plus, Sony doesn't have the satisfaction of launching early compared to LG and Huawei.
It's also interesting to note that, save for a configuration option, the three also have only 4 GB of RAM. While there are definitely manufacturers who already carrying 6 or even 8 GB (as of this MWC), major OEMs seem to still be sticking to their guns more than a year later. We do expect memory to jump before the year ends though.
As predicted, cameras play an important role in this year's smartphone race. But these three are so wildly different to even be compared on face value without going into deeper detail. Unsurprisingly, that is also one of the differentiating factors of the first three Android big shots of 2017, something we'll get into now.
LG G6: Two squares are better than none
There will undoubtedly be more "almost bezel-less" smartphones this year, including those already expected from Samsung and Apple. Those will naturally be compared with the LG G6 not just because LG got there first but also because of what LG is doing differently.
Its 18:9 aspect ratio sounds strange on first brush, but it will make you wonder why no one has done it before. In addition to giving content more room to breathe, it also allows for tweaks in the user interface not possible with conventional 16:9 smartphone screens.
The two squares that make up the screen, for example, is great for multi-tasking and split-screen apps. It doesn't hurt that the G6's display, with its support for both HDR10 and Dolby Vision, is great to look at as well.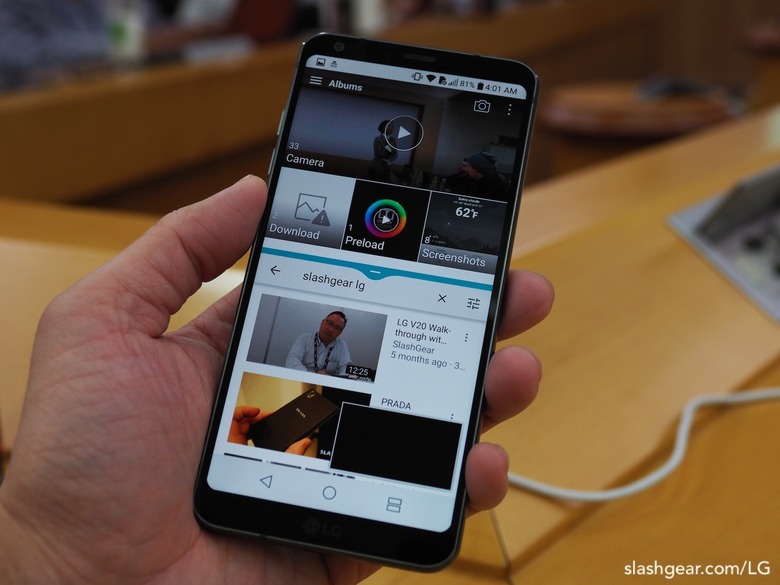 LG tried to do better with its dual camera system with some rather mixed results. Yes, it has leveled the playing field between the regular and the wide angle cameras by making them both have 13 megapixel sensors. They are, however, still not created equal, and we're not talking about the angles here.
The wide-angle lens, for example, doesn't enjoy OIS. Some might also begrudge the 13 megapixel sensor itself, which might sound paltry compared to what others offer.
The LG G6's biggest problem, however, might be inconsistency. LG has done market studies and those studies led it to believe that some markets prefer to have this or that feature at the expense of not having others. The US will get wireless charging but not Quad DAC.
Korea and some Asian markets will have Quad DAC but no wireless charging. EMEA, CIS, and other regions will have neither but will get dual SIM slots. We'll have to wait a week or so to see if that conclusion reflects reality.
Huawei P10 Plus: Seeing through different lenses
Although it was not the first to have dual cameras (HTC could be credited for that), Huawei arguably set the trend in combining a monochrome sensor with a regular RGB one in the Huawei P9, probably its most successful smarpthone in the global market. Unsurprisingly, that is where Huawei is putting its focus, no pun intended, and then some.
The Huawei P10 Plus upgraded its dual cameras on the back, or rather only half of it. The RGB sensor still has 12 megapixels but the monochrome camera now enjoys a whopping 20 megapixels. It may sound unintuitive, but it is the monochrome sensor that is responsible for capturing details like contrast, brightness, and the like. In addition, it is also switching out the Leica lens with a new Leica lens. The Huawei P9 used a SUMMARIT-H lens but the P10 Plus will now make use of a newer SUMMILUX-H lens, also from Leica.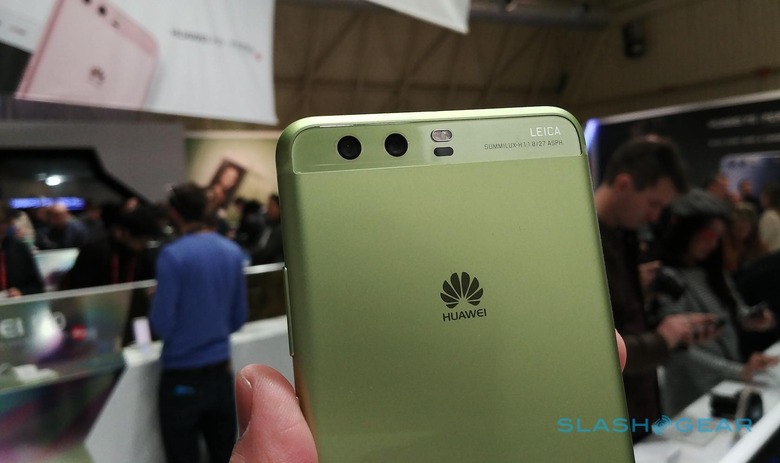 But wait, there's more! The front camera has also received the Leica treatment. For the first time in a smartphone, the front camera is getting its own Leica lens, allowing for more "serious" photography effects, like that oh so popular bokeh.
While our hands-on experience with those Leica-empowered cameras have indeed been promising, you might be choosing the Huawei P10 Plus for its camera and its camera alone. Sure, there are improvements compared to last year's model. For example, Huawei has finally made the jump to QHD for its P-series, though the non-Plus P10 remains at FHD.
Its Kirin processor is also largely underestimated and we look forward to what the Kirin 960 is capable of. That said, you might be hard pressed to find any other notable feature in the Huawei P10 Plus aside from its cameras. But for a smartphone photography buff, that might be more than reason enough.
Sony Xperia XZ Premium: A tale of two flagships
The term "jack of all trades" applies to the Sony Xperia XZ Premium. Its name betrays the fact that it is the offspring of the 2015 Xperia Z5 Premium and the 2016 Xperia XZ. But the term "master of none" sadly applies as well.
If you could summarize the Xperia XZ Premium to two features, it would be its 4K HDR screen and its psychic Motion Eye camera, and that's pretty much it. It carries on the rather debated feature of the Xperia Z5 Premium and its 4K display which, apparently, didn't always run at 4K at all. To this it adds the much touted feature of TVs: High Dynamic Range or HDR. This automatically makes this Sony flagship perfect for 4K HDR content, when they do become that ubiquitous on smartphones.
The super high-resolution would probably also be great for virtual reality, since you'd be splitting that in half. Too bad Sony has made no commitment to that at all, not even for Google's Daydream platform.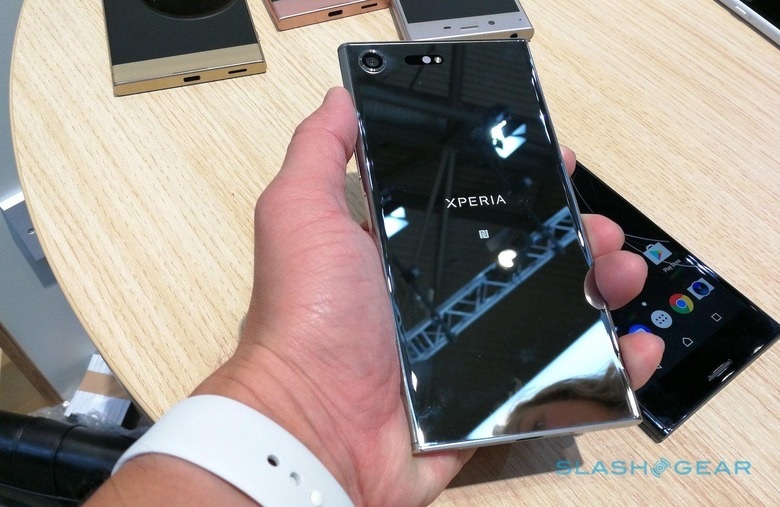 It might seem almost shocking that Sony's top of the line model doesn't have dual cameras as is the trend these days. However, it has been in the digital camera biz long before LG or Huawei so it probably sees this more as a passing trend than a new standard. So instead of splitting its resources, it decided to try and perfect its single sensor instead. Not everyone, however, might agree it succeeded there either. The Xperia XZ already boasted a lot of autofocus features and Sony probably thought that was more than enough.
This year, it is introducing what it calls "Motion Eye", which is basically a feature that allows users to shoot at 960 fps for super slow motion videos. There's also "Predictive Capture", which starts taking photos even before you tap on the shutter button the moment it detects some movement. Those are unlikely to be considering substantial upgrades and Sony seems to be sending message that it had already reached the pinnacle of smartphone cameras.
It will, unfortunately, take far longer for the rest of the world to verify those claims. By choosing to go with the latest Snapdragon 835, Sony has practically agreed to launch a lot later than any of the device announced at MWC 2017, a fate that LG was trying to avoid.
Wrap-up
The year has just begun but we've already got some heavy hitters. We have yet to hear from Lenovo/Moto, HTC, and, of course, Samsung and Apple. It is interesting to see how, unlike last year's early roster, manufacturers are seemingly branching out to different areas of focus, playing on their different strengths. It makes the market more varied and more interesting, but sometimes also makes the choice harder to make.