LG G6 to beat Galaxy S8 to market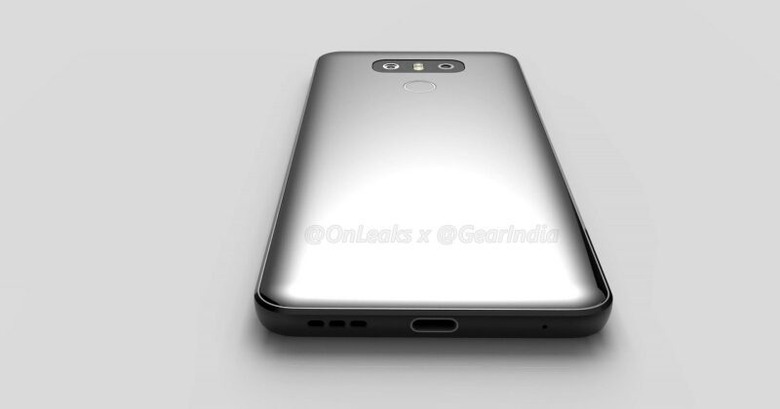 It seems that the rivalry between Samsung and LG will be coming back in full swing this year, especially after Samsung revealed its vulnerability. Ironically, LG might actually be taking a page out of Samsung's book in doing so. According to Korean media, the LG G6, name still unconfirmed, is scheduled to launch early in South Korea, right in the first week of March. This mirrors Samsung's rather successful tactic that launched the Galaxy S7 earlier than usual in order to boost its first and second quarter financials.
Usually, Samsung and LG launches their flagship for the first half of the year during April. Last year, however, Samsung changed its rhythm and put out the Galaxy S7 in March. Its purpose was to break its pattern of declining profits in the smartphone industry, a situation that, for the first time, LG is finding itself in. Perhaps inspired by that success, LG wants to try an earlier launch date as well, 10th of March in South Korea, to be exact.
Another reason for the haste is that LG will try to take advantage of the gap that Samsung left when it pulled out the Galaxy Note 7. With the Galaxy S8 not scheduled until mid-April, or so sources say, LG could gain a wide lead over its rival. Provided it bags a winner.
All leaks point to the LG G6 being a solid but somewhat muted performer. After the lukewarm reception of the modular G5 and the spectacular failure that was the Galaxy Note 7, LG seems to be taking a more conservative approach. Well, mostly conservative. There will still be some "innovations", like a 2-in-1 camera and iris sensor as well as the rather odd 18:9 "QHD+" 2880x1440 5.7-inch display just recently announced. The LG G6 is also expected to be waterproof, a first for an LG flagship, but with a non-removable battery like its predecessor.
LG has all but confirmed it will unveil the G6 at MWC 2017 next month, which leaves little time between announcement and launch. A week after the G6, LG will supposedly also launch a mid-range "X300" smartphone in Korea, which would be a rebranded and customized version of the new LG K8 announced at CES.
VIA: Electronic Times