LG G6, the "Big Screen That Fits", will be called the LG G6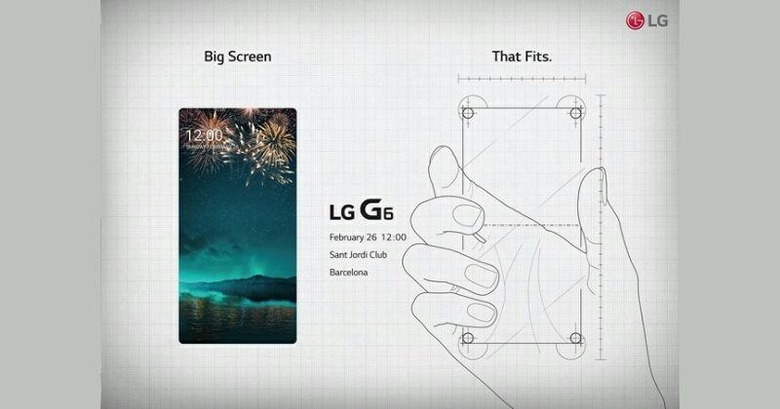 LG is really obsessed about the screen of its upcoming flagship. Just three weeks shy of its official unveiling, the Korean OEM is once again emphasizing the fact that said smartphone will be almost all screen, without giving out actual numbers. But in addition to teasing the big screen that won't be bigger than before, LG has also finally let out the name of its 2017 champion. And to the surprise of no one, it's going to be called the "LG G6".
It's really a no-brainer, of course, but this is the first time that LG has publicly confirmed the name. In the past it would only refer to the smartphone in general terms. But, then again, what else will it call it?
In this teaser drop, which is probably not going to be the last coming from LG itself, the company is putting the spotlight on the screen. If the teaser image is to be believed, the LG G6 will be all screen, 100%. Given current technical and manufacturing limitations, we won't be holding our breath. But if LG manages to pull it off, that would be quite the feat.
LG is also focusing on how it has made the corners of the device quite curved. That's the "That Fits" part, which is to say the corners won't cut into your palm. That part also makes it too good to be true if the screen truly extends all the way to the very edges, which would mean LG would have had to cut corners, in the literal sense.
Whether the LG G6 is really the Big Screen That Fits is something we'll have to see for ourselves on February 26 during LG's 100-minute long press event. The only hard numbers that we have is that the 5.7-inch "Full Vision" screen will have a resolution of 2880x1440, giving it a high 564 ppi pixel density but also an odd 18:9 (2:1) aspect ratio.
SOURCE: LG