LG G6 sales aren't doing it for the company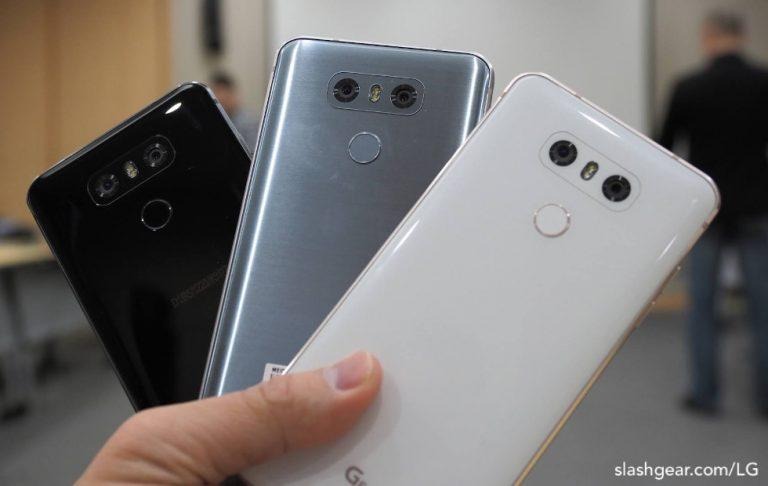 The LG G5 was an utter flop last year. But if LG was hoping the G6 would be its salvation, better luck next time. The Korean giant has just released its second quarter financials and, while it's doing OK over all, its mobile division isn't turning out to be so healthy. LG says that its mobile business basically saw no change compared to second quarter of 2016. And that's all due to the "weaker than expected" sales of premium smartphones, a.k.a. the LG G6.
It's actually easy to see why the LG G5 didn't do so well in the market. It's idea of a modular smartphone was disappointing, to put it mildly, and its method of detaching and attaching modules was very disruptive. It also never really pushed its modular platform as hard as Motorola does now. It was doomed from the start, so to speak.
In contrast, it's almost surprising to hear that the G6 didn't do so well. After all, it was a "back to the essentials" strategy and one of the first smartphones to offer an almost bezel-free face. LG did almost check off every box in consumer wish lists. Almost. There are probably two reasons why the LG G6 also failed to get consumers' attention, not to mention cash.
The first has to do with the hardware, particularly the Snapdragon 821 processor. LG didn't really have much of a choice in that matter. Samsung effectively held the Qualcomm Snapdragon 835 from anyone else until around May. It was a choice between running early with an older processor or running late behind Samsung. Obviously, LG chose the former.
Not that it did it any good in the long run. The second reason for the G6's disappointing sales figures is, arguably, the Galaxy S8. Despite coming out with a higher price tag and an inconvenient fingerprint sensor, it did have slightly better specs, a more handsome design, and a better camera. Plus, you can never underestimate the power of Samsung's aggressive marketing. That said, Samsung also showed its quarterly earnings and while its mobile division fared better than LG's, it was not Samsung's top-earning business. That honor belongs, once again, to its semiconductor division, just as LG's overall profits were saved again by its home appliances.
Just as the LG V20 brought the company some small amount of reprieve last year after the G5's failure, LG is probably already planning on its comeback with the LG V30. Coincidentally, this smartphone, which is also launching early according to rumors, is nearly identical to the LG G6 except in the one part where the G6 failed: the processor. In other words, the LG V30 is almost like what the LG G6 should have been, and might even do better. Except, it will be competing against the Galaxy Note 8 and, more importantly, the iPhone 8.