LG G6 rumors: waterproof, wireless charging, non-modular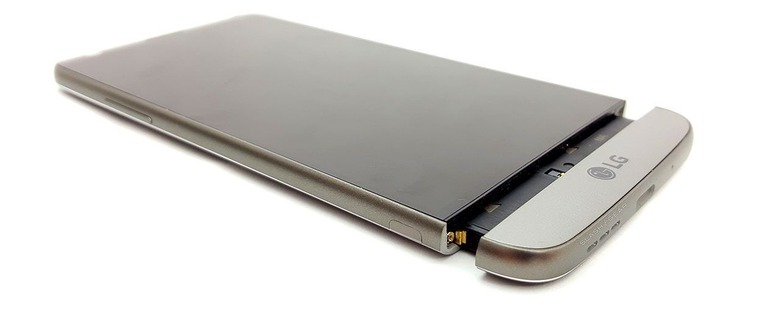 If rumors and leaks were truly prophetic, then we practically have a near complete image of the LG G6's key features. Those rumors have been pretty consistent in what LG's next flagship will have. Or, more importantly, what it won't have. According to the latest sources, the G6 will indeed ditch the modular feature that should have been, but wasn't, the selling point of the G5 before it. In its stead, the G6 will feature allegedly more expensive waterproofing and wireless charging.
LG, of course, won't admit it, even when the G6 comes out, but the LG G5's modularity wasn't exactly the game changer that it was banking on. Partly because the idea of a modular smartphone was perhaps way ahead of its time and partly because of LG's implementation of the system. LG took quite a hit from the G5's poor sales, so naturally the rumor mill is swirling with non-modular gossip.
In exchange for modularity, LG will go for a near seamless body. It will, however, still opt for a removable battery, being one of the last bastions of that still desired feature. While the LG G5's battery was technically removable, it was only a by-product of removable modules, not a feature. The LG V20, in contrast, stays true to LG's path. In addition to a removable, and presumably fast charging, battery, the LG G6 is said to also support wireless charging, a feature we haven't seen on an LG phone in a while. At least not built-in.
Perhaps more curious is word that the LG G6 will, finally, be waterproof, something both the LG G5 and LG V20 lack. As the company insisted in our conversation last October, having a removable battery and waterproofing are not mutually exclusive. It seems that LG might have just been looking for the right supplier and method. According to Korean media, LG is looking into a more expensive waterproof adhesive versus a cheaper waterproof tape used by the likes of Samsung and supplied by 3M.
If LG does manage to pull off all these features, the G6 could definitely be a strong contender that Samsung has to watch out for in 2017. That said, LG might still pull a few tricks off its sleeve in order to make the G6 more tempting and differentiate it from its equally no-nonsense LG V series.