LG G6 renders give both hope and despair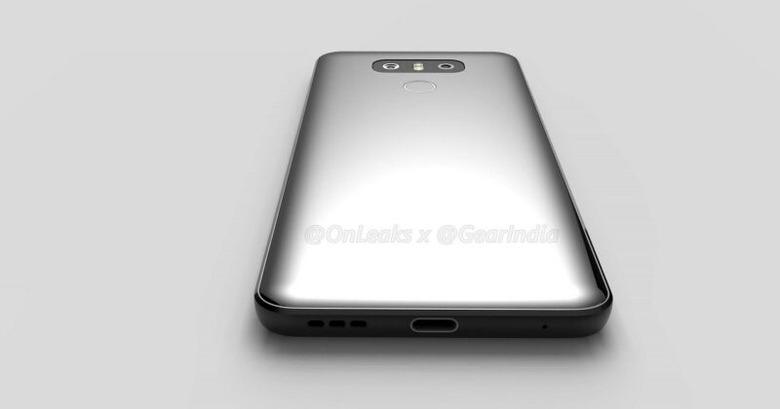 While it didn't exactly become embroiled in a high-profile scandal, LG didn't exactly enjoy massive increase in smartphone revenues this year. The LG V20, while a solid contender, isn't raking in the dollars. Even worse is the LG G5, whose somewhat modular nature didn't exactly tickle even technophiles' fancy. So back so square one it is for LG and the upcoming LG G6, as shown by these set of 3D renders. While it gives modular haters a reprieve, it seems to also take away at least one thing that LG's fans love: removable batteries.
These renders are far from being final PR shots leaked from LG itself, so take them with a grain of salt. They were made based on specs and information gathered by OnLeaks and friends, so the final product might end up quite different. That said, OnLeaks has been pretty spot on in the past and these do corroborate what many already presume about the LG G6.
There are a quite few subtle but signficant changes that can be gleaned from these images. For one, it seems that LG has bucked the trend and has put a completely flat screen on top, versus the 2.5D glass on most smartphones these days. Gone too is the modular, removable bottom that made the G5 both unique and, well, unpopular. There's still a 3.5 mm headphone jack, which will probably assuage fears among smartphone users.
The bad news is that, according to these renders, the LG G6 will have a nonremovable rear cover. With the exception of the G5, LG's flagships have always boasted of the ability to replace the battery in a pinch. While the LG V20 still does have that trait, this will naturally raise questions about the future. In exchange, LG will supposedly use a highly reflective metallic material for the back cover and will come in matte finish as well as the now so popular glossy black.
The LG G6 is expected to debut at MWC 2017 in February. But if the recent rumors are true, LG could be launching it as early as a few weeks later, trying to repeat the same success Samsung achieved with the Galaxy S7 earlier this year.
VIA: MySmartPrice