LG G6 prices and dates for US carriers now official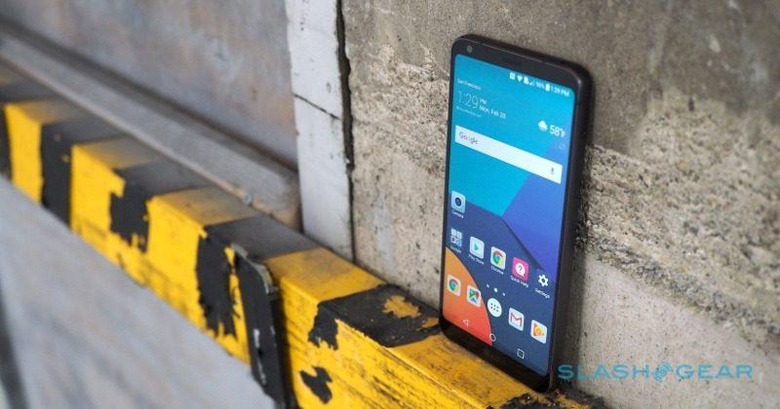 Yesterday we saw a leak revealing the pricing, date, and promos for the LG G6 as far as Verizon is concerned. With the cat out of the bag, carriers have now gone public with their own availability details and promos. Curiously, Verizon is still being coy about the promos attached to the smartphone but AT&T and T-Mobile pretty much confirm the deal. You practically get a free Google Home if you order an LG G6 early.
Both AT&T and T-Mobile have the same launch date for the LG G6, slated for 7th April. AT&T, however, is getting the party started early with pre-orders kicking off this Friday, 17th March. AT&T isn't telling the full retail price of the device but those on the AT&T Next program can get it for $24 for 30 months, while those on Next Every Year can get it for $30 at 24 months. For a limited time, and AT&T doesn't say how limited, Those buying the G6 on Next can get a free G6 after credits over 30 when you add another Next line. You can also buy an LG Watch Sport at a discounted $49.99 price with a two-year contract.
On T-Mobile, the pricing is a bit simpler. Starting 7th April, customers can buy the LG G6 online or in participating stores for $26 a month over 24 months plus a $26 down on T-Mobile's Equipment Installment Plan. And that's pretty much it. The carrier does reveal that the full retail price of the smartphone is $650.
For all its silence, Verizon seems to have an edge over the other two. For one, you can get the LG G6 from the carrier for $28 a month for 24 months with $0 down. And unless there was some clerical error, Verizon will be shipping the smartphone starting 30th March, a good full week before everyone else. As if the balance that, The LG G6's full retail price on Verizon is also higher at $672.
Just like the still unconfirmed Verizon promo, both AT&T and T-Mobile will be giving a Google Home speaker for free. However, only those who place an order before April 30 are eligible for that claim. We can only presume the same is true for Verizon.