LG G6 Mini Might Be Coming Soon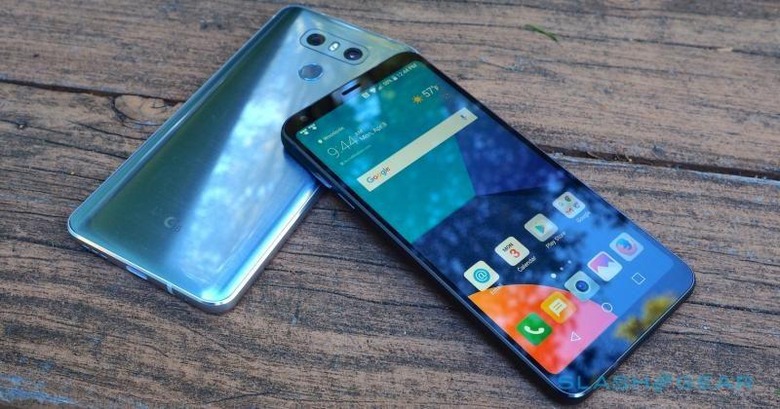 LG isn't one to shy from reusing a hit brand for devices that almost have little to do with the original. We've seen that in the various models bearing the G3 and G4 names, though, curiously, not the G5, which turned out to be a flop. So the rumors that there would be an LG G6 mini isn't exactly shocking. What's pleasantly surprising, if the tip is indeed accurate, is that the miniature flagship will at least bear the G6's defining feature: its 18:9 screen.
There is actually nothing else mentioned about this alleged G6 mini other than its screen size. According to the insider source, that would be a 5.4-inch screen of still unknown resolution. It will supposedly have a screen-to-body ratio of 80%, close to the LG G6. Most importantly, it will also have an 18:9 screen aspect ratio.
That doesn't really tell us the actual size of the phone. In the past, it was easy to at least imagine the size of a smartphone given the size of its display. But both LG and Samsung, and soon Apple, have turned that practice on its head, with larger screens on the same size as smaller phones. So a 5.4-inch LG G6 mini might end up being the same size as a 5.2-inch phone, smaller than the LG G5, for example.
As mentioned, the rest of the specs of this LG G6 mini are yet unknown. Even the screen resolution is unknown, though it could only be either a 1440x720 or 2160x1080, for 720p and 1080p, respectively. "mini" smartphones are usually watered-down versions of high-end smartphones, which could mean a Snapdragon 653, 3 GB of RAM, and 32 GB of storage. Whether or not it will have the same dual cameras as the larger version remains to be seen or heard.
An LG G6 mini could give LG an upper hand in this new "all screen" smartphone market. Samsung's Galaxy S8 doesn't go smaller and Apple's expected iPhone 7s isn't going to have the same edge-to-edge screen as the iPhone 8. Chinese OEMs are likely to soon jump on this train, but if timed and priced right, the G6 mini could enjoy the spotlight for a while as the smallest, nearly bezel-less smartphone in the market.
VIA: TechnoBuffalo