LG G6 leaked photo "confirms" non-removable battery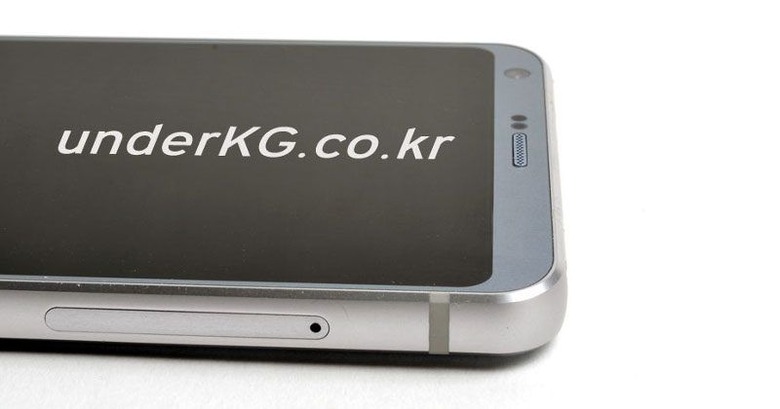 With MWC 2017 just around the corner, we brace ourselves for the flood of new smartphones and mobile-related gadgets that will come our way. Sans the Samsung Galaxy S8, of course. Sure to grab the spotlight in its rival's stead is LG with is non-modular LG G6. LG itself has already teased some of the features we should expect in its early 2017 flagship, but so far it hasn't yet hinted whether the battery will be removable or not in lieu of water resistance. According to underKG, who was able to grab a photo of the smartphone, that does seem to be the case.
The cropped photo of the LG G6, wich shows its upper side lying on its back doesn't really say that, since you can't see the underside. What you can see is a SIM card slot, presumably a hybrid, which wouldn't be there if the battery were removable, so it's pretty much implied. Another clue is that there are antenna lines, usually also absent on phones with removable back covers.
All these do add up to a scenario where the LG G6 won't have a removable battery, perhaps much to the dismay of LG fans. The company has always boasted that it has stuck to that tradition despite the current trends. Although LG earlier insisted that removable batteries and water proofing aren't mutually exclusive, that might actually be one of the reasons for it.
The other reason might be the advanced heat management LG already announced. It made uses of copper heat pipes to drive heat away from the processor as well as the battery. To implement it, it might have had to ensure that the battery won't be removable in the first place.
It's interesting to note how the LG G6's screen in this photo seems to be rather flat, in contrast to the growing trend of curved, at least 2.5D, edges. There does still seem to be some bezels at the sides, so not so much hope for a near bezel-less design.
VIA: underKG