LG G6, Galaxy S8 release dates leak before press events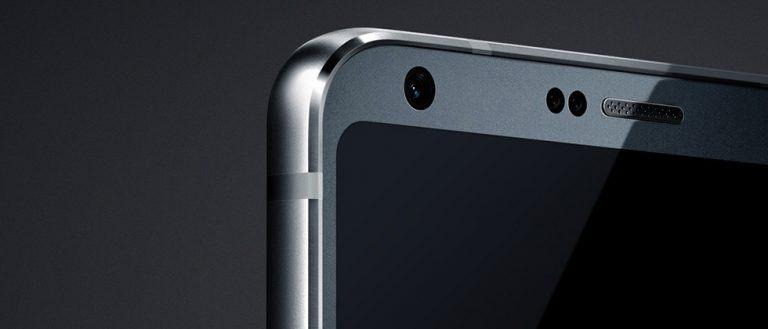 Samsung and LG are gearing up to officially reveal their flagship devices for 2017 in the next few weeks, and while we already know a lot about these handsets, there's one important detail about both that's still a mystery: release dates. New reports are painting a clearer picture in that regard, leaking out the South Korean release dates for both handsets.
According to ETNews, the LG G6 is going to beat the Galaxy S8 to market and enjoy a significant amount of alone time on store shelves. That the G6 would be the first one out of the gate was an easy guess, as LG is planning to reveal the phone next week at MWC 2017 in Barcelona. While the Galaxy S8 was once thought to be making an appearance at MWC, Samsung has since confirmed that it won't be revealed in an official capacity until March.
Once the LG G6 has been revealed (presumably on February 26), ETNews says that South Korean pre-sales will begin on March 2 and last until March 9. Then, on March 10, the LG G6 will be released. Assuming that's true, it would make the G6 the earliest release in LG's flagship line – the G5 and G4 were both released in month of April, while the G3 wasn't released until May in its launch year.
Meanwhile, Samsung won't be revealing the Galaxy S8 until an event in New York on March 28. It'll be nearly a month between reveal and the Galaxy S8's April 21 release, giving the LG G6 six weeks to grab the attention of consumers without competition from Samsung. Presale timelines for the Galaxy S8 weren't given by the sources ETNews spoke to.
Keep in mind that these are South Korean release dates, though these sources – unnamed representatives for wireless carriers in the county – say that Samsung is planning to launch the Galaxy S8 globally on April 21. It's unknown if LG will do the same thing with the G6, but if not, we can expect it to launch in the US sometime around that March 10 Korean release.
Now we come to the part of the article where I inevitably tell you to take this with a grain of salt. Though these release dates make a lot of sense, nothing is set in stone until these details are confirmed by Samsung and LG. The official confirmation we've been waiting months for should be coming down the pipeline shortly, so keep it here at SlashGear for more.
SOURCE: ETNews