LG G5, V10 get approved for use in US military, enterprise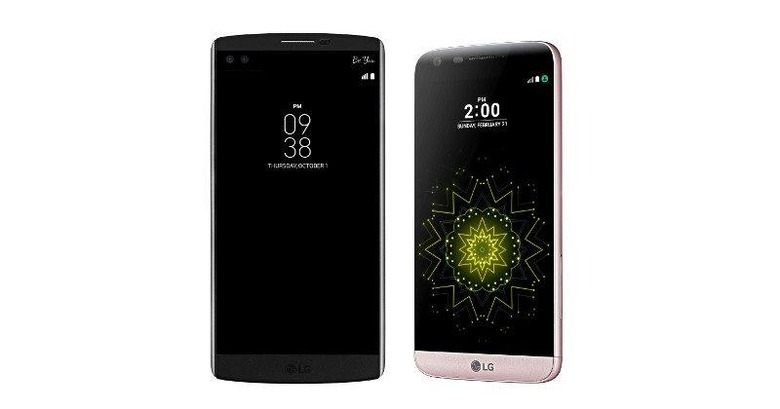 While consumers are still the primary audience of smartphone makers like Apple, Samsung, and LG, there are three other markets that companies are scrambling to get a hold of: education, enterprise, and government. Of the three, getting government approval is perhaps the trickiest, going through all the certifications, not to mention red tape, in order to be deemed fit for government and military use. So it's no surprise that LG is only to happy to boast that it has gotten certified by the US government to be secure and fit for use both in the enterprise as well as in military.
In this case, it was the US National Information Assurance Partnership or NIAP that gave the thumbs up to two of LG's latest smartphones, the LG G5 and the LG V10. The NIAP has deemed that these two flagships have met the criteria that it has set for security conformance. Luckily for LG, those criteria are also recognized by countries like the UK, Canada, France, Germany, India, Japan, and South Korea, just to name some.
LG credits this achievement to the LG GATE technology it launched last 2013. GATE stands for Guarded Access To Enterprise and is a security platform that increases a smartphone's defenses against hacking and also gives enterprises and government more control over device management. In short, it was LG's foray into the BYOD scene, where the likes of BlackBerry, Apple, and Samsung are also fiercely competing.

The G5 and V10 also boast of the latest Android for Work features, Google's own attempt to make Android more enticing for enterprise and government use. Android for Work utilizes containers that keeps personal and work apps and data separate. It is perhaps interesting to note that this particular feature probably has traces of Samsung's KNOX security framework, as Google and Samsung announced a partnership in 2014 to bring KNOX to what would eventually become Android 5.0 Lollipop.
SOURCE: LG