LG G5 users get to enjoy 360-degree wallpapers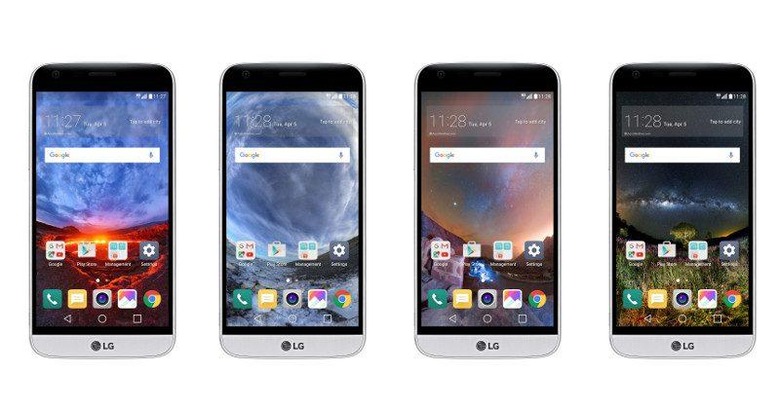 Two of the LG G5's new "Friends" are the 360 CAM and the 360 VR headset, the company's more formal entry into the intersection of mobile and virtual reality markets. But what if you don't have either friend and are left with just the G5? Not to worry because LG is going to let each and every owner enjoy a taste of that VR goodness, alrbeit indirectly, through a set of 360-degree wallpapers to be made available to them via the LG SmartWorld hub starting this month.
It is certainly possible to view 360-degree images on a static screen, but nothing beats the real experience of wearing goggles on your face and moving your head around to take in the sights. Then again, not everyone might actually be comfortable with that. So LG is here to offer a sort of compromise for owners of its new G5 handset.
Available from LG SmartWorld starting this month are spherical images of breathtaking landscapes taken by professional photographers. These images can be set as the LG G5's wallpaper and like most wallpapers, the images can be panned by swiping through the screen. However, one special feature is that the entire 360-degree view can also be traversed by moving the smartphone itself. It's like VR, but with the display detached.
At launch, there will be 12 such panoramic photos available for download. Four new photos will be added to the collection every month, starting from May all the way up to November. There are no region restrictions on the photos as the set will be made available in all 69 markets where the LG G5 is officially available. No word on whether the images will be available for any other LG handset later on.