LG G4 is No. 2 in DxOMark's camera benchmarks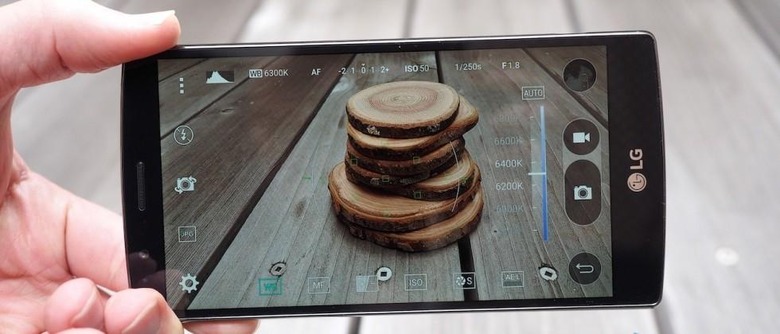 At long last, the LG G4 finally gets a proper photography benchmark. It still boggles the mind why DxOMark took this long to give LG's flagship a try, considering it was quick to try out the Moto X Style (probably with a little help from Motorola). Saving the best for last might come to mind. However, the LG G4 isn't actually the best but it is the next best, with a DxOMark score of 83, putting it right next to the Samsung Galaxy S6 edge in the Top 3 range.
DxOMark naturally tests both still photography and video capture and the LG G4 performs admirably in both scenarios, under different and sometimes challenging situations. The benchmark site lauds the smartphone's good detail preservation and generally well-exposed output, even outdoors and in low light. Autofocus was marked as fast, accurate and consistent. It isn't perfect, of course, and the G4 was observed to sometimes over-expose photos especially in very bright light and high dynamic range settings. This results in blown out highlights and cyan outdoor skies.
The same can be said for video capture, where the LG G4 also delivered solid output, with excellent detail preservation, balanced exposure, and good noise reduction. There is still some over exposure involved in those same corner cases, but the G4 takes the biggest hit in stabilization, where there was noted to be visible "jello effect" and juddering. That said, in comparison with other smartphones like the Galaxy S6 edge an the Apple iPhone 6, LG's flagship still performed slightly better in that area.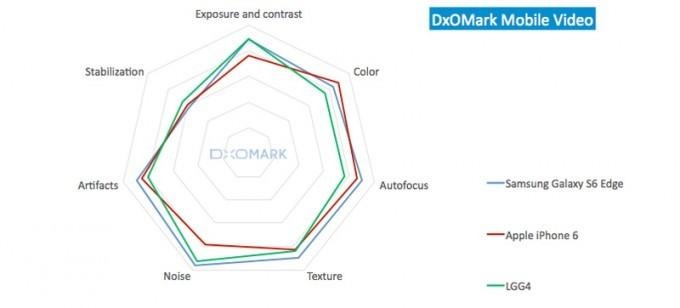 In still photos, the LG G4 got a score of 86, just slightly below the Galaxy S6 edge's 88 but ahead of the iPhone 6's 83. It scored lower in video recording, however, with a 79 against Samsung's 84 and Apple's 80.

Overall, however, the DxOMark grade of 83 puts it on par with the Moto X Style and the Galaxy Note 5 and still above the iPhone 6 and 6 Plus.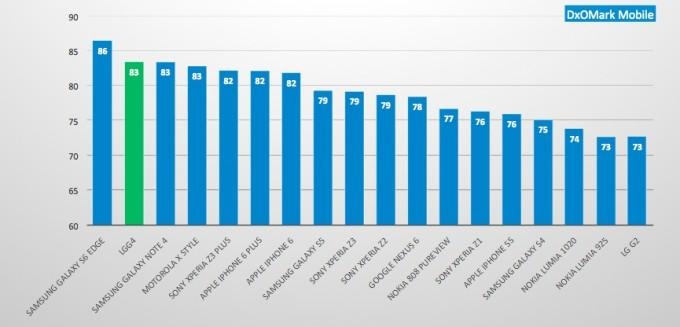 The LG G4 clearly emerges victorious after being long denied a thorough DxOMark testing, but its victory might be a tad short-lived. The Apple iPhone 6s, with an improved camera, is ready to land on users' hands, so a review might be coming soon as well. Then there's also the Sony Xperia Z5 and its 23 megapixel sensor trying to reclaim the OEM's lost smartphone camera crown.
SOURCE: DxOMark