LG G4 begins its global journey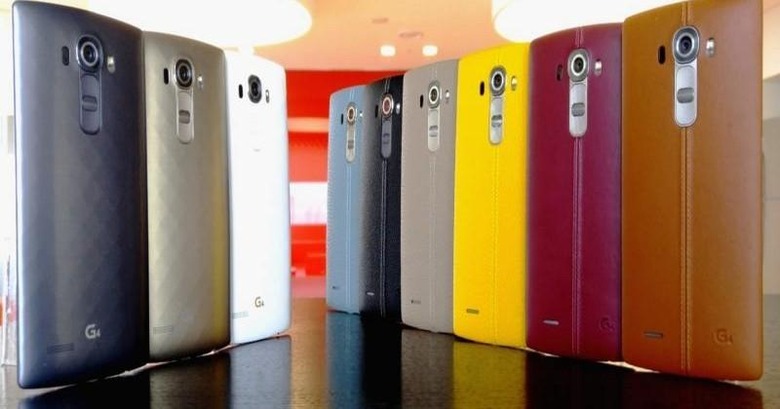 If you've been on the edge of your seats waiting for LG's flagship to finally land on the market, then the wait is over for you. Somewhat. The Korean OEM has just signaled the start of the rollout of the LG G4 in "key markets" around the world. That said, it hasn't given exact dates or even prices, especially for the US. It also doesn't seem to be prioritizing the usual countries were big players make a big splash, giving way, instead, to those in emerging markets first.
The rollout actually starts this week in Hong Kong and this will be followed by launches in Turkey, Russia, and Singapore. It is only then will the LG G4 be making its way to Europe, North America, CIS, Southeast Asia, EMEA, and South/Central America, probably not in that order. LG envisions the rollouts happening all the way through June, covering 180 carriers and retail partners.
This release schedule could very well skew figures in favor of LG for the second quarter. Although the genuine leather back cover still feels a bit more like a gimmick, the rest of the smartphone is pretty much in line with what you'd expect to see from a 2015 flagship. It's definitely hard to ignore the appeal of the G4's camera, with its large f/1.8 opening, color sensor, and plethora of manual options. The choice of a slightly lower Snapdragon 808 vis-a-vis the controversial 810 might have paid off in the end, except for some very heavy CPU/GPU hitters like games.
Of course, it will also be hard not to compare it with its biggest rival, the Samsung Galaxy S6. While Samsung's flagship may have one-upped the LG G4 in style, depending on your taste buds, LG's heavyweight has two things that long-time Samsung fans have been disappointed with in the Galaxy S6: a microSD card slot and a removable battery. With the revelation that the smartphone does actually support Qualcomm's Quick Charge technology, everything is almost perfect. Almost.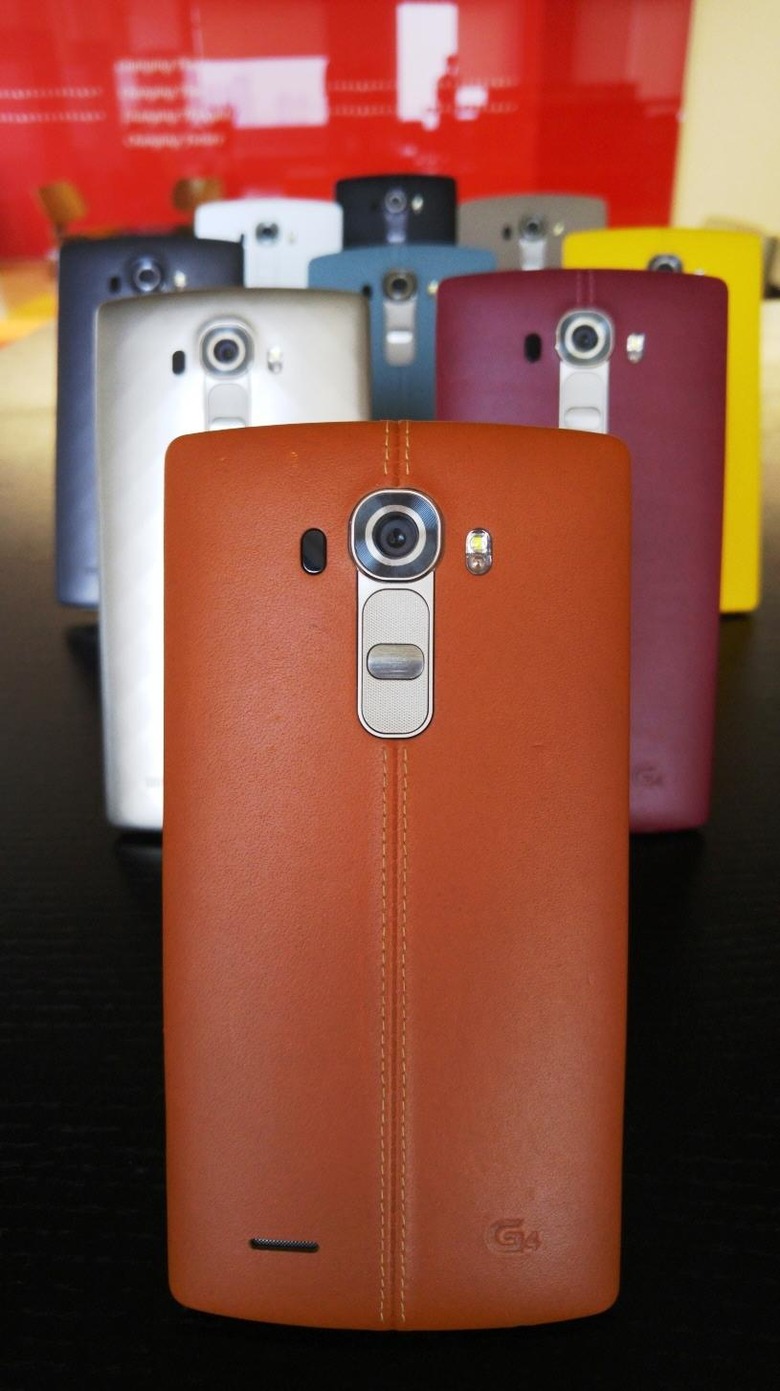 Just don't go dropping it too much, especially on its face. Then again, even the Galaxy S6 didn't fare any better. No news yet on prices and availability, but we're sure to hear about those in the coming days. In the meantime, be sure to check out or in-depth review of the LG G4 to see if this might be the Android that you are looking for.
SOURCE: LG