LG G4 Android 7.0 Nougat update available for some models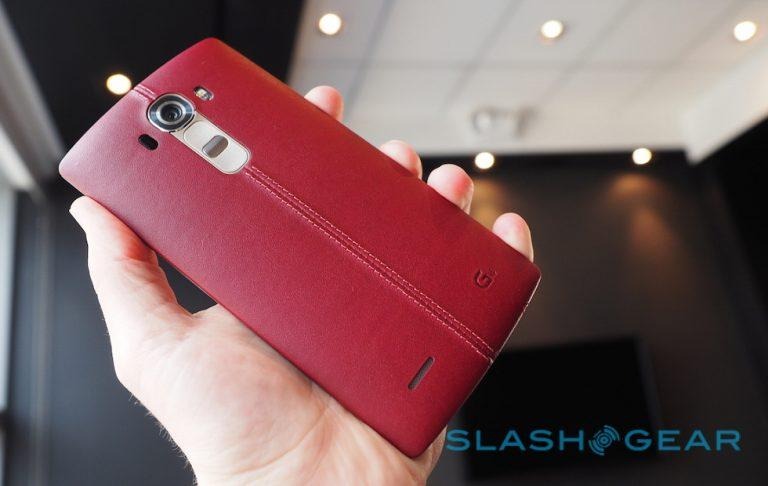 Some, in fact most, manufacturers have short term memories. They tend to forget devices that sometimes aren't even that old. Even those that are just 2 years old. Fortunately, LG, who prides itself for being a good Android citizen, hasn't forgotten yet. Owners of the LG G4 have received notifications to upgrade to the latest Android 7.0 Nougat version. But if you still haven't gotten it yet, you can manually force your way into Nougat, provided you have the right model.
This is probably the last major Android update the LG G4 will receive, so savor it while it lasts. Launched in 2015, the smartphone came with 5.1 Lollipop out of the box but was updated to 6.0 Marshmallow when that was released. Nougat was on the table, but LG never really gave a hint as to when that will happen. Apparently, just before Android O launches. Oh the irony.
The update isn't hitting all G4 models just yet. Fortunately, XDA Senior Member PjLyTam has posted the KDZ firmware image for supported models. That said, these images only work on the F500K, F500L, and F500S models and nothing else. Someone did try to port it over to the European H815 model and, while it does run, modem functionality is completely broken.
Installing the KDZ image is pretty much the same as flashing a new firmware on a Samsung Galaxy Phone or Nexus/Pixel phone. Except you do get to preserve your data. Backups are still recommended, however, since this is a major update. You will need to use a third-party LG Flashtool, so there are no assurances as well.
Whether you decide to wait or flash immediately, you will be greeted by a slick new Android with new capabilities even LG's older custom skin doesn't provide. While LG did have its own implementation of split screen windows, it was very limited and clunky at best. There is at least one that camera quality took a dive after the update, though that hasn't been confirmed yet.
VIA: XDA