LG G Watch Tipped With Integrated SIM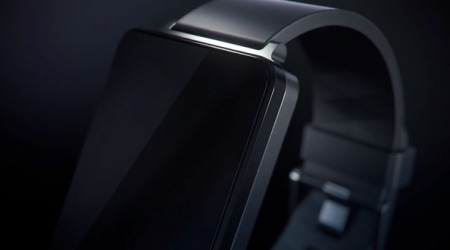 An interesting tip has surfaced by way of Korean website iNews24, where it is said LG's first Android Wear smartwatch, the LG G Watch, could include an integrated SIM card. The SIM card will reportedly not be user-removable, and remains unconfirmed at this point.
The presence of a SIM card is yet to be confirmed (or denied) by LG, but would present an interesting spin on what the current slew of smartwatches are able to do. Beyond that, this isn't the first time we've heard about a SIM being included with a smartwatch.
In early April, word surfaced from a South Korean source that Samsung's Gear smartwatch will be tested in the Asian market harboring a USIM. Dubbed the Gear Solo, the addition of a SIM card would allow users to access mobile data and make/receive calls directly from their wrist.
The carrier LG U+ is tipped to be prepping an LG G Watch with integrated SIM launch. If all goes as planned, we'll be hearing more about the smartwatch — and possibly about its SIM card innards — at Google's I/0 2014 developers event late next month.
VIA: BGR