LG G Watch, G Watch R, ASUS ZenWatch: no Wi-Fi for you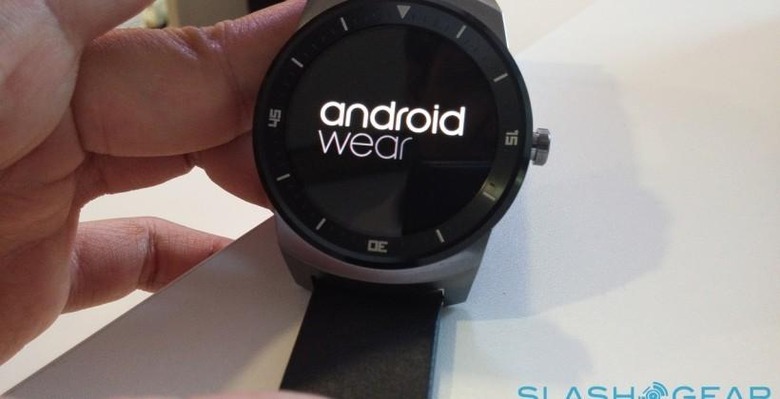 Excited over the prospect of getting your Android Wear smartwatch connected even without a smartphone within range? Better start hoping your wearable computer is one of the supported models. Although the upcoming Android Wear update will include the ability for smartwatches to connect via Wi-Fi, it still boils down to whether the device has the hardware capable of doing that. Sadly, despite appearances and spec sheets, not all of them are created equal, and the ones from LG and ASUS will apparently be left out of the Wi-Fi party.
When Google announced the update to Android Wear, both Motorola and Sony were quick to shout out their support, announcing that their respective Moto 360 and SmartWatch 3 devices would get the update, including the Wi-Fi feature. There was initially a bit of doubt about whether the Moto 360 was actually eligible, considering it used a different chipset from the rest of the Android Wear gang. Owners of one of the most popular Android Wear smartwatches can now rest assured that they will be enjoying all of it.
Sadly, that's not the case for everyone. LG did just recently announce that their classy LG Watch Urbane, which launches starting this week, will actually be the first to get the update, as mentioned as well by Google. But its pioneering LG G Watch and its first round smartwatch, the G Watch R, aren't so lucky. Joining that sad club is apparently the ASUS ZenWatch. These have been supposedly confirmed by their manufacturers as unavailable lo get the update, for one reason or another.
Curiously absent is any mention of the Samsung Gear Live, either from rumors or from Samsung itself. That said, an iFixit teardown proved that the device does have a Wi-Fi radio inside, which would put Samsung in an unfavorable situation if it did not enable that feature. Presuming, of course, Samsung even updates the little known smartwatch to the latest Android Wear.
VIA: Phandroid