Bezel-less screens, notches, and elevating cameras have practically stolen the market spotlight from the foldable phone. If things happen according to leaks, however, the tables could be turned before the year ends. Almost anyone and everyone has a foldable phone concept from Samsung to Apple to Huawei. Unsurprisingly, LG isn't far behind. But while the patent for this LG foldable phone bears some resemblance to, say, Samsung's, it definitely has a few differences that make it both interesting and odd.
One of the biggest problems of foldable smartphones with foldable screens (versus the dual-screen design of the ZTE Axon M) is the durability of the screen. Folded too much or too many times, it could damage even the most flexible of panels. There are quite a few patented solutions for that, and LG has one of the simpler ones based on the patent unearthed by Lets Go Digital.
When folded in, the LG phone almost looks like a Samsung patent that leaves a small gap at the hinge. The mechanism, however, is different. LG uses a hinge design whose outer (non-display) side extends and slides as it closes, reducing the stress and pressure on the display. Magnets on the two ends of the phone keep them closed and prevent them from opening up accidentally.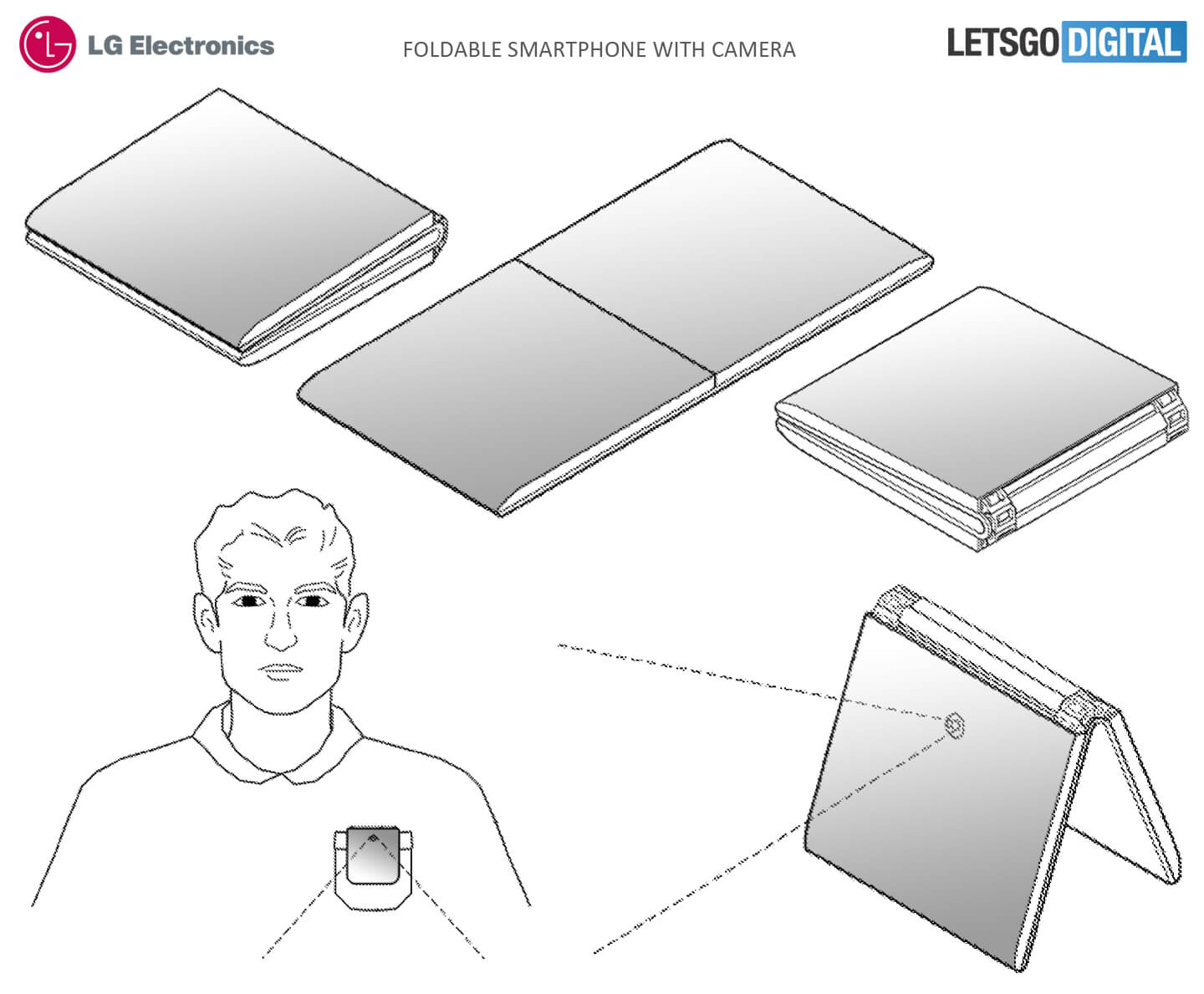 Those magnets aren't the only strange thing found at those ends. The patent shows a smartphone that has two antennas, two speakers, and two microphones, one set on each end. In addition to potential stereo speaker and recording purposes, it could mean that it will be possible to use the phone in any orientation. Curiously, there is actually no front camera in this patent and the display is completely flushed on all sides.
The lone camera, not even a dual camera, on this foldable phone is actually located in an odd place, near the middle of the phone a little distance away from the hinge. The idea, supposedly, is to be able to shoot blind without having to open up the phone. Useful for using as an action cam, but not much else, really.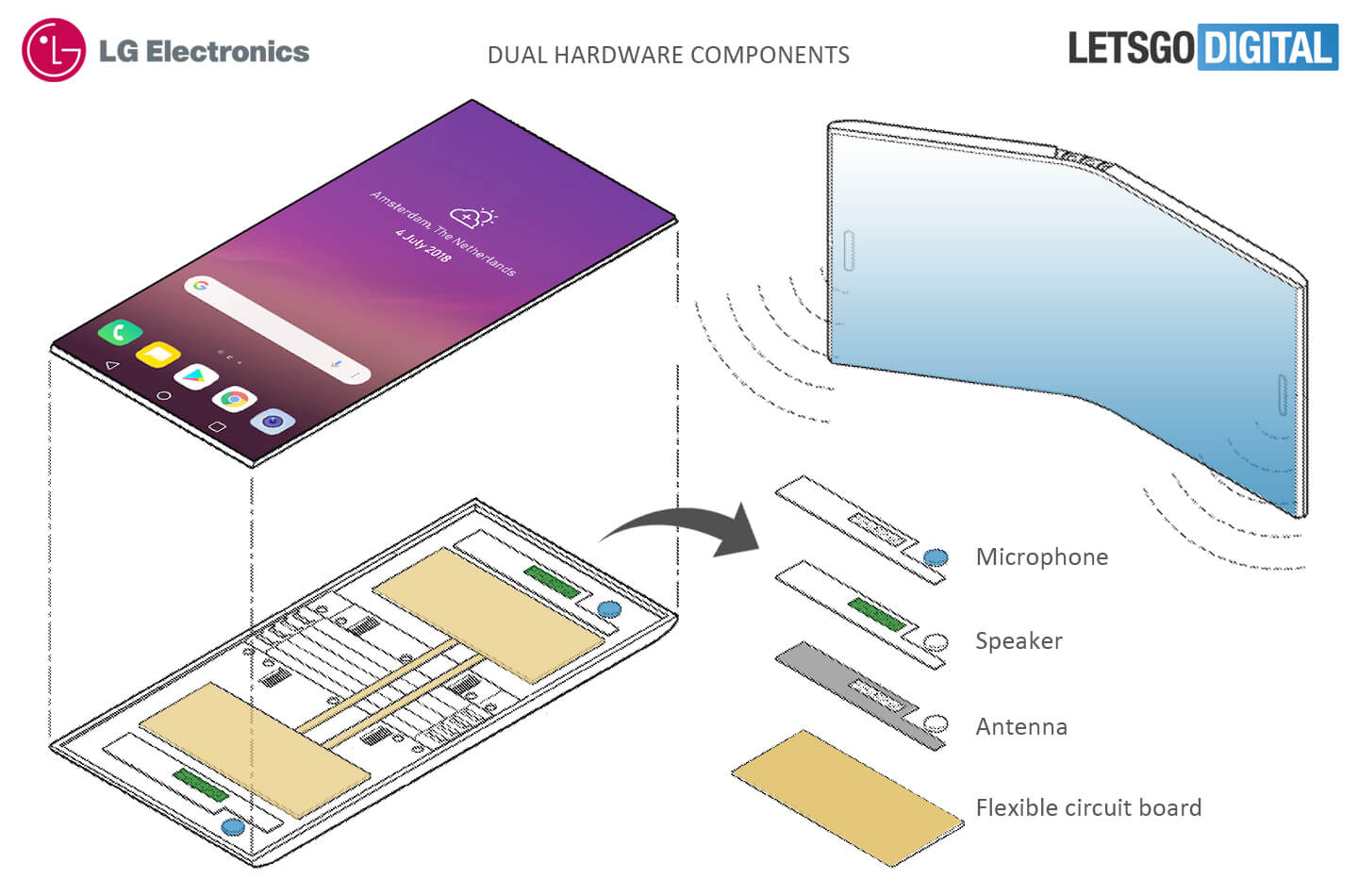 LG's patent definitely has some interesting elements, but, like any patent, it remains to be seen whether they will be used in real devices. LG has been relatively silent on its foldable smartphone plans, though it has been showing off flexible OLED panels vis-a-vis Samsung's. No word yet on when LG plans on revealing such a device, if at all.
SOURCE: LetsGoDigital