LG employees charged with swiping OLED tech from Samsung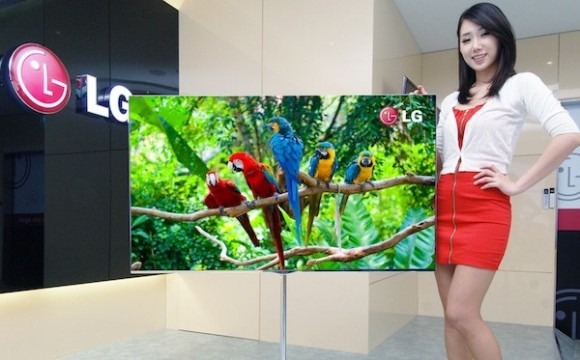 The world of technology and gadgets is a fast-paced and highly competitive one, and sometimes, things can get a little bit hairy. Six LG Display employees have been charged with stealing OLED technology from Samsung Display between 2010 and 2011, with Samsung saying that LG poached some of its core employees – and presumably a number of its business secrets – as well. 11 people total have been charged in the case, including three people who currently work for Samsung and two former Samsung Mobile employees.
LG, of course, denies any involvement in the theft of Samsung's technology and claims that the information Samsung accuses it of stealing was already widely known, and therefore can't be considered a trade secret. OLED looks like it's going to be the next big thing in display technology, and with OLED TVs costing thousands upon thousands of dollars, it's pretty easy to see why Samsung is being so protective of its information in this case.
Interestingly enough, Samsung doesn't want any money, just a formal apology from LG Display. LG, on the other hand, is apparently planning to take Samsung to court for defamation.
Who is right and who is wrong here isn't for us to decide, but it sure does make the day a whole lot more exciting. Samsung and LG are the world's two largest flat-panel makers, and there isn't any doubt that the two will be competing fiercely when it comes to making OLED technology the new industry standard for displays. LG could be in a mess of trouble if it turns out that Samsung's charges are legitimate, so this will definitely be a story to watch in the coming days and weeks. Stay tuned.
[via Bloomberg]