LG Eclipse photo shows removable battery and NFC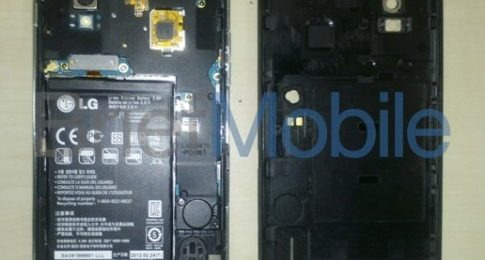 HTC and Samsung have both shown their hands of this years top of the line smartphones, but LG may still have something up its sleeve. BriefMobile has obtained more pictures of the LG Eclipse, said to be LG's next superphone that will rival the Galaxy S III. The pictures show that the phone will have a removable battery and support for NFC, adding to the previously leaked specs of the device.
The back may not be too exciting, but the specs are looking impressive: a 4.67-inch screen with a 720p LCD display, quad-core 1.5GHz Snapdragon S4 processor with Adreno 320 GPU, 2GB of RAM, 16GB of storage, and a 13 megapixel camera with LED flash. The handset is said to be 8.6mm thick, and will feature LTE connectivity in the United States.
It's easy to get caught up in the whirlwind of specs, even when we're nearing the end of that race, but LG hasn't been neglecting software. A few days ago they announced the Optimus UI 3.0 modifications to Ice Cream Sandwich, promising a simplified user interface while building useful features on top of Android. Voice Shutter allows pictures to be taken with voice commands, and the lock screen can be customized to quick launch the app of your choosing.
As for the Eclipse, BriefMobile's source says it's on track for a Q4 release this year. We'll be waiting a while for the phone in that case, but it would mark the first Android phone with a 28nm quad-core Snapdragon S4 processor.